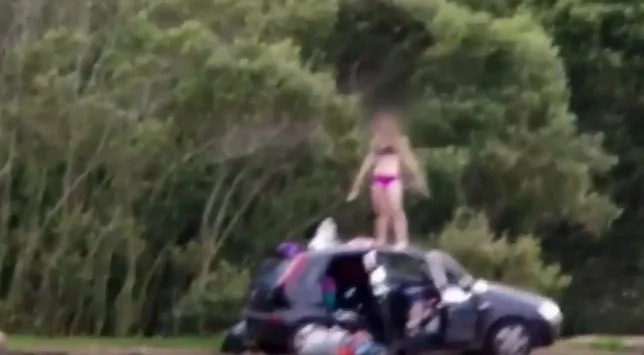 - Australian police tried to arrest a girl that was partying on the roof of her car in a national park
- The teenager was screaming and throwing objects at the police for two hours
- However, she soon grabbed a knife and when the cops tried to tase her she escaped
In Australia cops tried to arrest a bikini-clad teen girl that was dancing on the roof of her car in a national park.
The girl seems drunk or high or both in the video and is having a good time dancing on the roof of her vehicle until the police arrive.
"I said I'm sorry," the girl screams at the popo.
The police and the party-loving teen were in a stand-off for the better part of two hours. The young girl was screaming and throwing objects at the officers.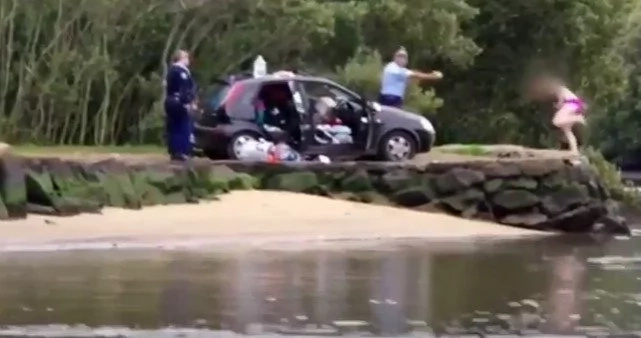 READ ALSO: Hilarious footage of how these Russian guys drive to work
But the situation gets heated when the girl grabs a knife. The police start surrounding her and tell her to drop it.
One of the officers shoots her with a taser, but it was clearly not enough to stop the girl.
She sprints past the policemen and runs off.
She was arrested and refused bail. The girl is being charged for holding a knife in a public place, assaulting police officers and for possessing an illegal substance.
READ ALSO: What this pilot does when the propeller of his plane falls off is incredible
READ ALSO: Lucky guy just just survived a grizzly bear attack and tells the tale
Source: Kami.com.ph