- Senator Kiko Pangilinan can't help but to question President Rodrigo Duterte's approach in eradicating crimes and illegal drugs in the country
- Duterte's now nationwide campaign on drugs did not work in Davao City while he was the mayor according to Pangilinan
- The senator appealed to the government to come up with a better and effective plan on its drug menace
READ ALSO: Politicians react to the Duterte-Hitler debacle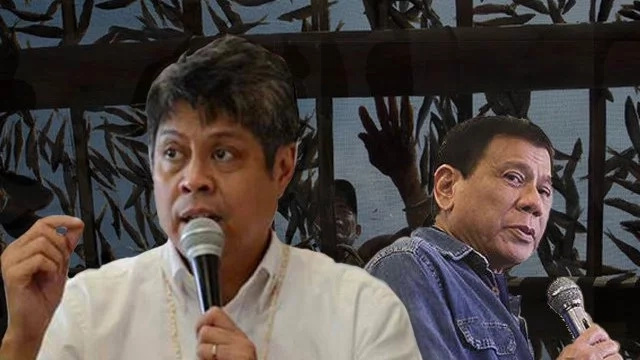 On Tuesday, October 4, Senator Francis "Kiko" Pangilinan has shown uncertainty on President Rodrigo Duterte's 12-month deadline to eradicate the extensive proliferation of illegal drugs in the Philippines.
The senator posted on his personal social media account citing a report from a local column. The news report revealed that more than 4,000 drug suspects, both users and pushers, have turned themselves in to the hands of authorities in Davao City since the implementation of the administration's anti-drug campaign also known as Oplan Tokhang.
Pangilinan questioned Duterte's national war on illegal drugs noting that Davao City itself has failed with its campaign to eliminate addicts and pushers during the crime-busting president's term as a mayor in his hometown for 24 years. Thus, Duterte's nationwide campaign for the country to wipe out drugs in six months is like reaching for the stars.
READ ALSO: Disappointed Duterte slams media for negative portrayal of drug war
For over 24 years, the Chief Executive's long-term policy against illegal drugs did not work out in his town in Davao, so how will the projected outcome reflect in a larger parameter and given only atleast three to twelve months to produce results.
Duterte, on the other hand, admitted to have not expected the magnitude of drug problem in the country that needs to be solved. According to him, several prominent names appeared to be involved in drug trade and they came out unexpectedly.
The former Davao City mayor has then asked for six months extension to fulfill his campaign.
READ ALSO: Pangakong napako! Laborers decry unfulfilled promise of Pres. Duterte to end contractualization
Pangilinan urged the government to think of a better approach on its drug war as Filipino people deserve Oplans that will work and generate stark outcome.
Senator Antonio "Sonny" Trillanes IV on Monday revealed that the city of Davao had the most number of murder incidents in the year 2010 until 2015. Davao City also came second in terms of rape incidents. Citing these, Trillanes believed that something is wrong with Duterte's approach.
RELATED: Simula na! 1 milyon call center employees to lose jobs due to Duterte's careless statements
Source: Kami.com.ph