- A couple starved their 6-year-old adoptive daughter and burned her body and buried her remains
- The couple tried to cover up for the crime by going to a festival and filing a false missing child report
- The couple and their 19-year-old niece were arrested for the crime
A gruesome crime shook Gyeonggi-do province in South Korea when a couple starved their 6-year-old adoptive daughter and burned her body and buried her remains in the mountains.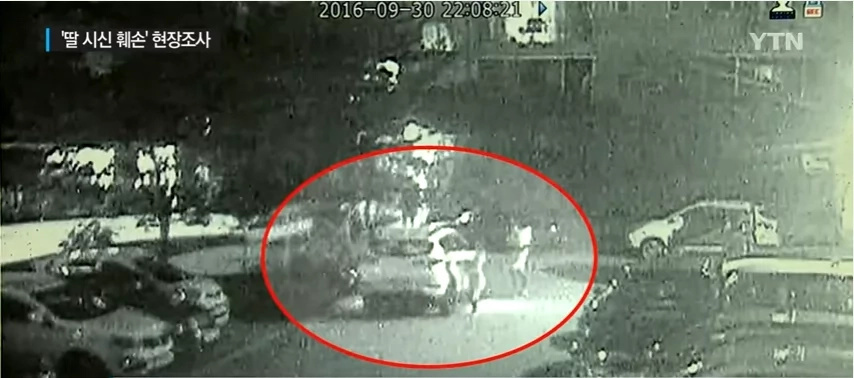 READ ALSO: Netizens lambasted Pinoy father after child abuse video
Residents of the apartment complex said that the husband and wife reside with their 19-year-old niece and 6-year-old daughter, but they seldom see the girls outside. The husband, 47, and his wife, 30, as well as their niece were all arrested for homicide and damaging and abandoning a body.
A CCTV footage from the apartment showed the husband carrying the body out of the unit and into his car on Sept. 29 around 11 p.m. He reportedly transported the body to a mountain near his workplace.
He then proceeded to burn the body and buried the remains. The family then went to an unnamed festival in another province and filed a false missing child report as a cover up to the death of the young girl.
READ ALSO: Korean woman charged with horrific child abuse
Upon investigation, it was revealed that the 6-year-old girl was brutally abused by her adoptive parents. She was hit by a fly swatter repeatedly and her hands and feet were bound by tape. She was left in the apartment alone on Sept. 28 from 11 p.m. to 4 p.m. the next day without food or water. This resulted to her untimely death.
It was learned that the girl was adopted by the couple illegally. Being married for 10 years with no child, a family friend gave her daughter to the couple, but remained in touch. She was oblivious of the abuse as she spoke with the couple several times a week.
The 19-year-old was in a similar situation as she was given to the couple by a relative since her father has to work elsewhere. it is unknown what is her participation in the crime, but 19 is considered as the legal age in South Korea.
READ ALSO: Mother abuses kid in public
Watch the chilling video of the CCTV footage below.
Source: Kami.com.ph