Raging man enters Apple store and smashes every Iphone in the building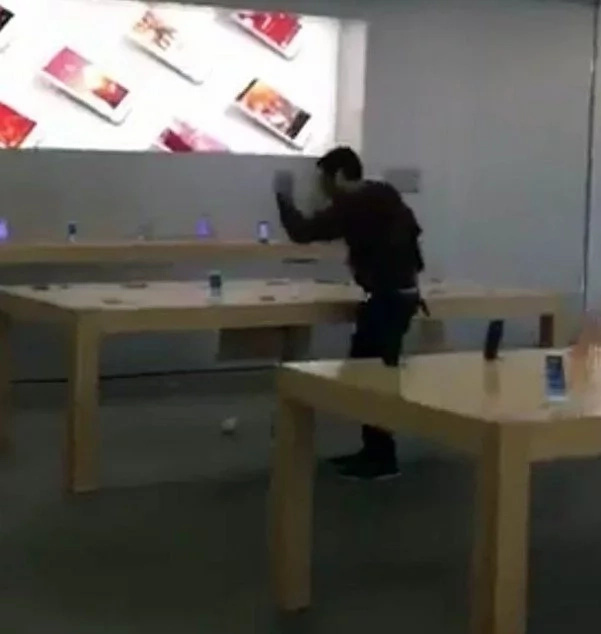 - In France a furious customer stormed into an apple store and started smashing all the devices with a metal ball
- The hooligan escaped before he could be apprehended by the law
- Reports indicate that the extremely dissatisfying service he received in the store could have served as a motivation for him to take action against the store
This French vandal was so upset with the service he received in a local Apple store that he decided to storm it and smash all the iPhones, iPads and Macs with a metal ball.
The deranged man is seen rushing around the store and smashing the expensive gadgets with his ball all the while mumbling something in French.
When a security guard tries to stop him and ask what his problem is he just runs away from the shop.
READ ALSO: Instant Karma for a thief that tried to steal TV
In addition, there have been reports saying that the same was seen arguing with security guards about the service he received in the store.
The video of his rampage is going viral across the internet. He has yet to be identified and is still on the run from the law.
READ ALSO: He wanted to find out what happens if you shoot a paintball marker point blank in your face
READ ALSO: Deranged son tries to strangle his own mother as his wife records everything
Source: KAMI.com.gh