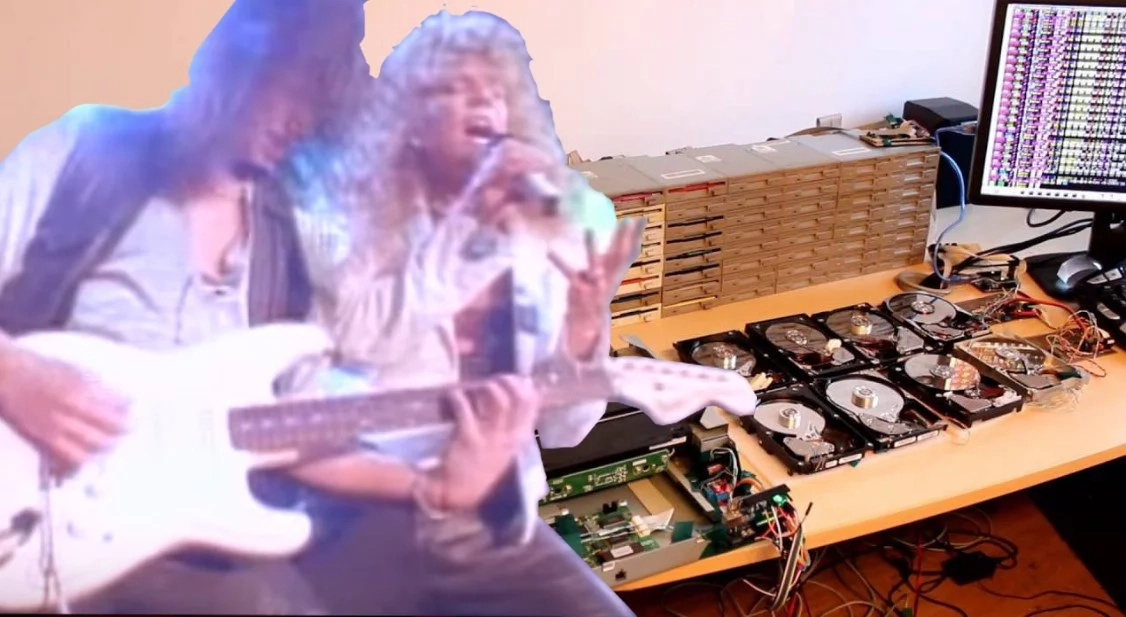 - Youtuber Floppotron has learned how ot orchestrate a bunch of floppy disks to play classic tunes
- In the following video Floppotron plays the well known glam rock tune 'The Final Countdown' by Europa
- Watch the video to see the 64 floppy discs play the radio classic in perfect unison
Some of you must still remember the days when computers had the floppy drive.
Like the classic floppy drive technology Europa's 'Final Countdown' is a classic that will not soon be forgotten.
Pawel Zadrozniak aka 'Floppotron' is a Youtuber that prides himself in orchestrating a bunch of hardware to play out popular tunes such as the Star Wars theme or the Game of Thrones intro.
READ ALSO: Macabre footage of a surgeon and nurse dancing during a surgery sparks outrage
By manipulating the speed of each drive Pawel gets the required pitch. He has 64 floppy drives in orchestra.
Watch the inventive musician play the classic rock ballad on the nerdiest instrument you'll ever hear.
READ ALSO: This vengeful deer wants payback from the woman who hit it with her truck
READ ALSO: Deranged son tries to strangle his own mother as his wife records everything
Source: Kami.com.ph