Senator Miriam Defensor Santiago is renowned for her wit, humor, and superb intellect. A defender of the law, especially of the fundamental rights of every Filipino, she lived her life without fear yet one worthy of emulation.
In every turn, Senator Santiago never failed to share a part of her with words that could inspire and move even the hardest of hearts.
Take a look at seven of the Lady Tiger's quotes that have turned many lives around.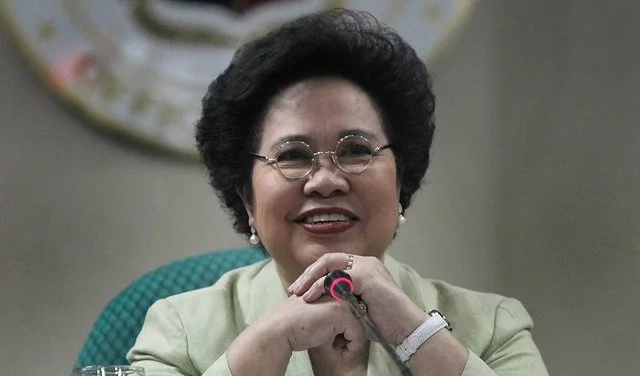 1. When troubles zap out every ounce of strength you have, the fiery senator would say:
"Dare beyond your strength, hazard beyond your judgment, and in extremities, proceed in excellent hope. Bare the accidents of life with dignity and grace, making the best of circumstances."
This simply shows the attitude of Sen. Santiago, wherein she's the type to push you into achieving greater heights. There is no contentment in mediocrity, you have to strive for excellence and make sure that you get up when you fall.
She does not espouse a road that would be free of thorns, rocks, and boulders, but what she emphasizes is that when faced with such challenges, don't ever succumb to the difficulty but rise above it all. It's the only way to make it into the jungle that is called Philippine society.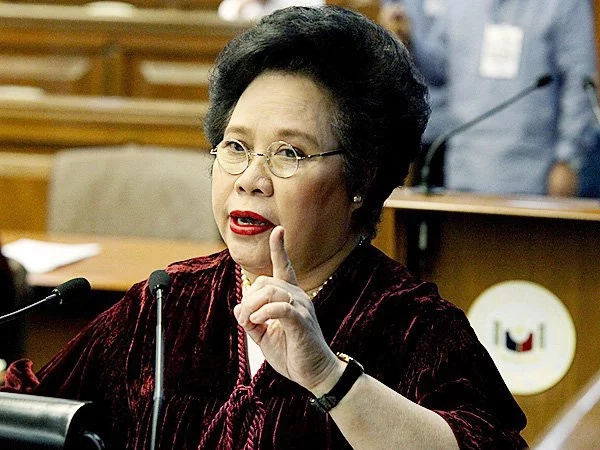 2. When you start wondering what the characteristics of a good leader, she would describe them as:
"Leadership is not about personality; it's about behaviour - an observable set of skills and abilities."
Becoming a leader largely depends on one's personality. It is what you do, what can be observed by others, what you get to implement and execute, that will make you into a good leader. This also shows that the Senator is a very observant woman, who makes her assessments about a person based on what she sees.
READ ALSO: Colleagues remember Sen. Miriam Santiago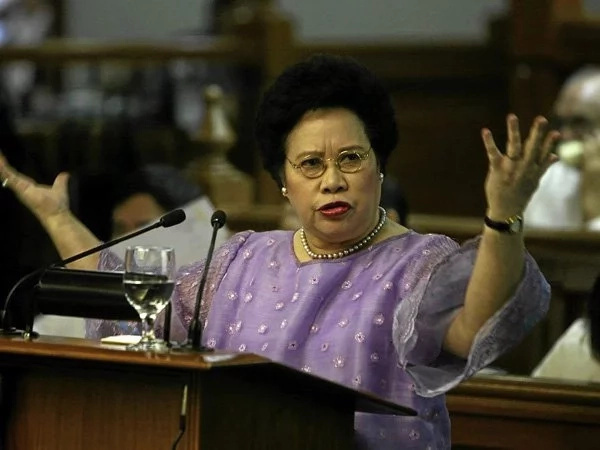 3. When you are down and out, Sen. Miriam Santiago will help knock some sense into you.
"What is the meaning of life? This meaning is not for you to find, but for you to define. The meaning of life is found in the purposes that we pursue as we grow older."
A person's ability to define life stems on how he lives his life. You give meaning to your life and not the other way around.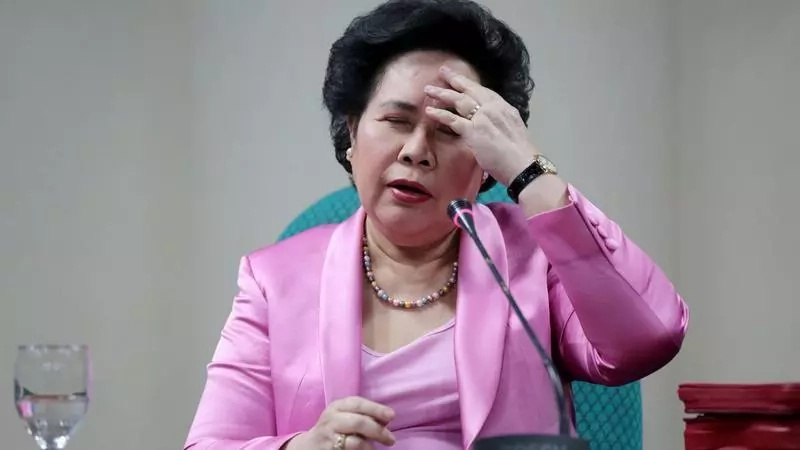 4. When you want to understand why things are happening to you, then this quote of the good senator will have you nodding your head in agreement.
"Life is a consequence of our moral choices."
READ ALSO: 7 Crazy Moments of Sen. Miriam Santiago
This is indeed true. The choices people make in their day-to-day lives have the ability to transform how they live their lives.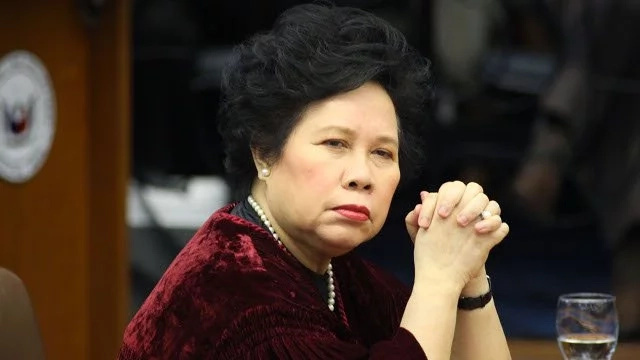 5. When you desire too much to become well-known or achieve fame. Santiago would have some thoughts on the matter.
"I have no illusions about myself, about my life, about leaving a legacy, or making a mark in people's lives. We are so insignificant. We are only here for a blink."
Perhaps the feisty and no-holds barred attitude of Sen. Miriam Santiago stems from the fact that she does not have any illusions about herself. All she thinks is to do good, and to do what's right every step of the way.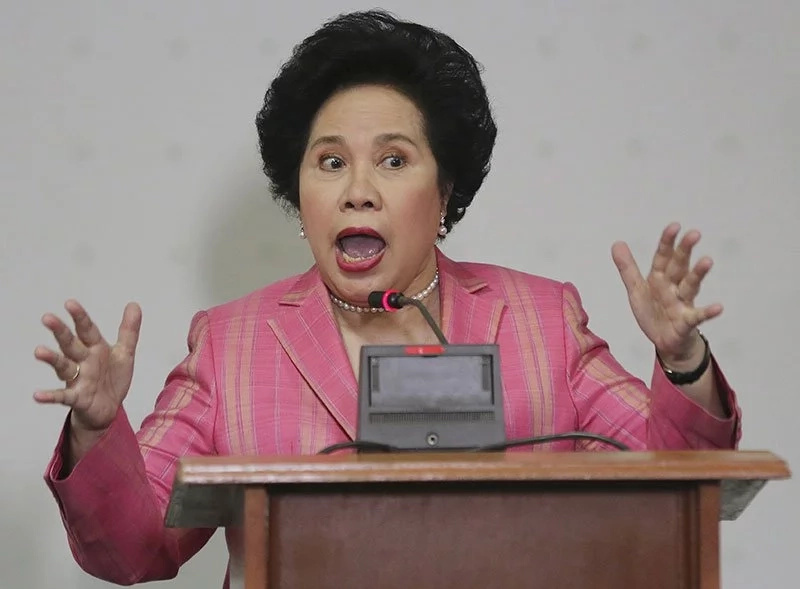 6. For those who are still thinking of joining politics, the Senator has this to say:
"Entering politics is a fate worse than death." This was the response of the good senator when she was asked to comment about her own political ambitions.
READ ALSO: Sen. Miriam Santiago's family expressed their grief
Politics is murky and sometimes evil. This must be why Sen. Santiago entering the scene can be the worst thing.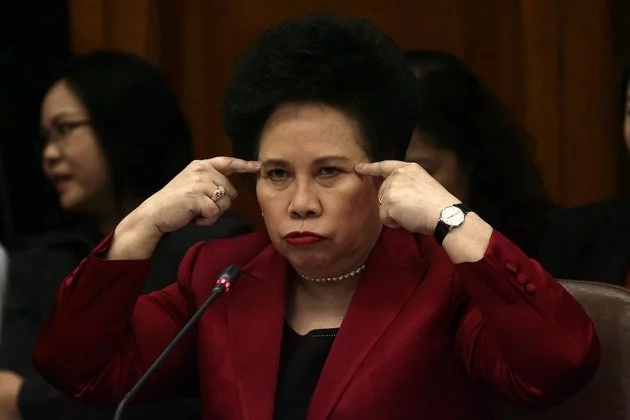 7. Lastly, a word of caution to those who are in search of a real friend.
"Hindi lahat ng sweet ay loyal sa'yo. Tandaan, sweet nga ang candy, pero nakabalot naman sa plastic."
This is one wisdom people should remember. Sometimes, people who act so sweet and friendly towards you are those with bad intentions.
The Senator has a grand way of relating things which at first glance you might find hard to establish a connection. Her wit and intellect are clearly distinguishable in her words and in her one-liners.
Some people may take offense, but hey, when Sen. Santiago speaks, everybody listens. She is the no-nonsense Senator who knows how to stand for what is just and criticizes those that need some sense knocked into them.
So if you want to have some inspiration in life, you don't need to look far because Senator Miriam Santiago is just around the corner.
Source: Kami.com.ph