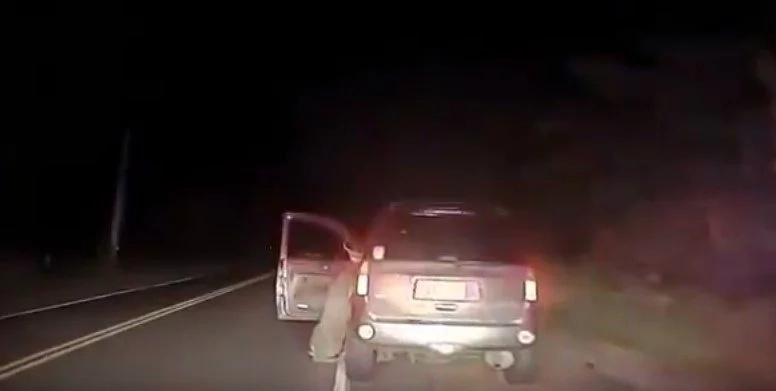 - Dashcam caught the moment a woman was driving down a road during the night when a deer jumped right in front of her SUV
- She hit the deer with her truck and when she got out the deer decided to take it's revenge on her. It ran up and tried to kick her with her hooves but the woman barely managed to kick it out and drive off
- The deer succumbed to it's injuries and the woman suffered an injury to her knee
This dashcam footage captured the moment a deer decided to take it's revenge on a woman who hit it with her SUV.
The woman was driving down a road during the night in her truck when a deer jumped out in front of it. When she stepped out of her vehicle to inspect what happened the deer charged at her.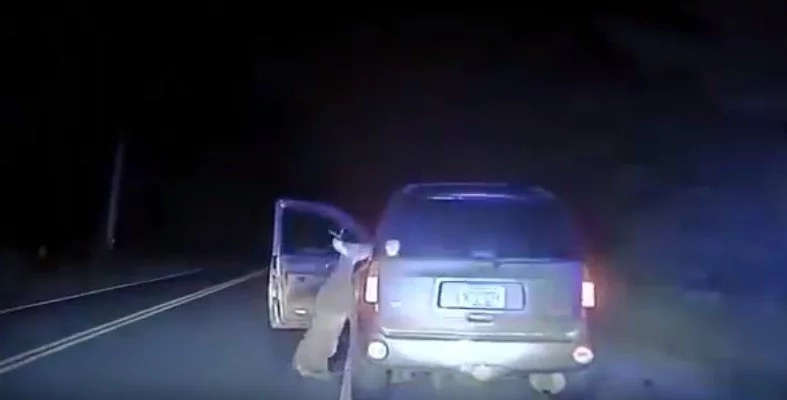 READ ALSO: Macabre footage of a surgeon and nurse dancing during a surgery sparks outrage
The video shows the deer opening the door and hitting the woman with its hooves. The woman manages to kick the animal out of her truck and shut the door.
Police reports indicate that the woman suffered a minor knee injury from the attack and that the deer died from its injuries.
READ ALSO: He wanted to find out what happens if you shoot a paintball marker point blank in your face
READ ALSO: Deranged son tries to strangle his own mother as his wife records everything
Source: Kami.com.ph