- A video of a kids playing a funny Pinoy coin game while being cheered by people around them has gone viral on social media
- The video features a group of kids playing a game aimed at having a coin pass through the entirety of one's face without the use of any of his or her hand
- The video which was uploaded on Facebook now has thousands of views from netizens who were entertained by the video and considers it as a big throwback to their childhood years
Our childhood will probably be the best part of our lives. The idea that you don't have to think about real-life problems and just play all day is really amazing.
While other kids are abandoned by their parents and others are abused, in general, our childhood years are still memories of the past we always wanted to cherish.
Fast forward to today's kids, most enjoy playing virtual reality games than going out and socializing with real people.
READ ALSO: Jusko ko po si Cabinet girl! Meet funny Pinay behind the famous 'Budots' cabinet dance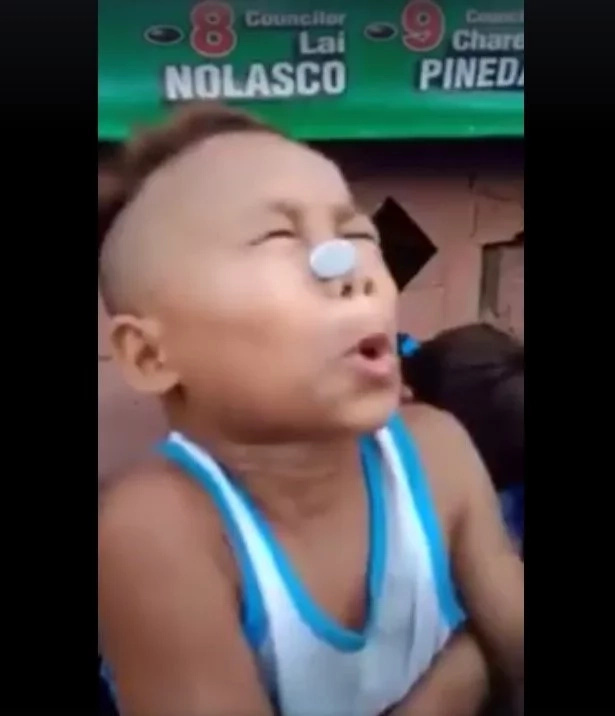 Although it's not necessarily bad, there are consequences especially if we're talking about improving the social skills of a child.
The idea that you get to meet and interact with real people having real emotions would allow the kids to understand the complexities of life early on.
This includes dealing with different people with different sensibilities. This is why games like the one in this story is still preferred by many.
READ ALSO: Kulit nila Kuya! Funny video teaches Pinoys how to order in Jollibee when lines are long
A video of a kids playing a funny Pinoy coin game while being cheered by people around them has gone viral on social media.
The video features a group of kids playing a game aimed at having a coin pass through the entirety of one's face without the use of any of his or her hand.
The video which was uploaded on Facebook now has thousands of views from netizens who were entertained by the video and considers it as a big throwback to their childhood years.
READ ALSO: Nakakabwisit si Kuya! Alleged PSG member threatens to kill bus passenger
Source: Kami.com.ph