- A video of an OFW allegedly being possessed by a demon has gone viral
- The video shows the OFW's housemates getting scared as she behaves strangely on her bed
- Netizens are divided on what caused her strange behavior
A video of an overseas Filipina worker suspected of being possessed by an evil spirit has gone viral, with netizens divided on what is exactly happening to the domestic helper.
The video uploader, a fellow OFW, shared the video of her housemate on social media.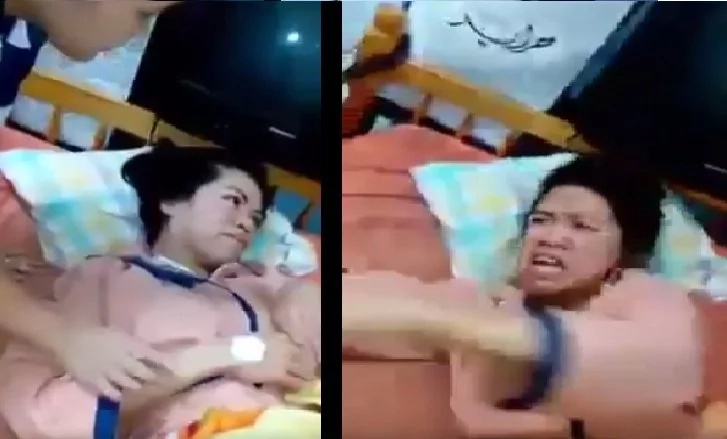 "Kagabi ang saya-saya pa naming, pero kaninang madaling araw nag-umpisa na siyang nagkaganyan. Akala nmin nanaganip lang or nagbibiro pero tutuo pala. Hindi namin alam kung ano nangyayari sa kanya kung bakit natatakot, naninigas, nanginginig, bakit tumitirik mata nia at bakit nangangagat? .. Para kang SINASAPIAN," the uploader said.
(Last night, we were all very happy. But earlier in the morning, she started acting that way. We thought that she was either having a nightmare or she was just playing around. Now, we do not what is happening to her. She seems scared, she is getting chills, her pupils are dilated and she is trying to bite us. She seems to be possessed.)
READ ALSO: 6 Famous Filipinos who died in 2016
On the comments section, netizens are arguing about what is happening to the poor OFW.
Many netizens believed that the woman was really possessed by a demon and that she should pray and get closer to God.
"Sasapian ka lang ng demonyo kapag malayo ka sa Diyos," an online user said.
(You can only get possessed by a demon if you are far away from God.)
READ ALSO: Cop caught on cam slapping motorist
Other online users theorized that the OFW was just depressed.
"Depression yan. Di nakayanan ang lungkot na mawalay sa pamilya," a netizen commented.
(That is depression. She was not able to handle the sadness of being away from her family.)
On the other hand, several netizens pointed out that the OFW seems to have just been to a hospital because a taped dressing can be seen on the top of her hand.
READ ALSO: Cebu Pacific attendants save Italian passenger's life
Source: Kami.com.ph