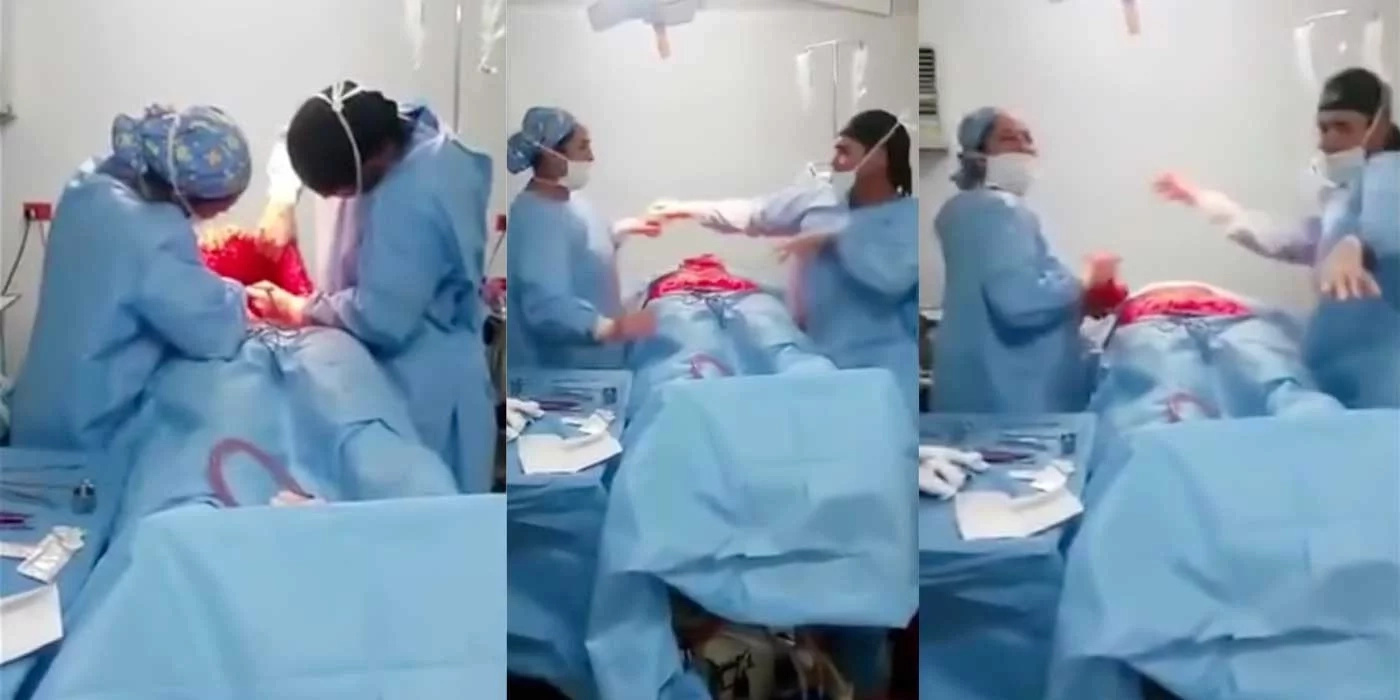 - Footage of a surgeon and a nurse dancing during a surgery has sparked outrage on the internet
- In the video the surgeon and the nurse perform a cheery dance while they are up to their elbows in the patients blood and the patient is lying right in front of them, guts open, on the operating table
- A local woman noticed the surgeon in the video as the surgeon that botched her surgery
Footage of a surgeon and a nurse dancing while they are up to their elbows in blood during a surgery has sparked a lot of outrage on the internet.
Reports indicate that the video came from Medellin, Columbia.
READ ALSO: This man's Oscar-worthy dinosaur impressions are downright hilarious
Reportedly, the video had been leaked by a whistleblower who was dissatisfied by the surgeon's actions.
A local woman noticed the dancing surgeon as the one who botched her surgery. She stated that she was totally shocked when she saw the footage and claims that the surgeon must pay for his actions.
READ ALSO: A shopworker that was forced to get naked to sell diamonds sparks outrage
READ ALSO: A huge meteor crashed into Australia shaking houses and burning the sky
Source: Kami.com.ph