- Walt Disney's famous ice show is set to make a big impact in the Philippines from December 25 to January 4
- The series of ice shows will be held at the SM Mall of Asia
- It will be the first time for the Disney ice show to be held outside of the U.S.
"The Wonderful World of Disney on Ice," one of the most famous production shows from Disney, is set to arrive in Manila starting December 25, 2016 and will run until January 4, 2017.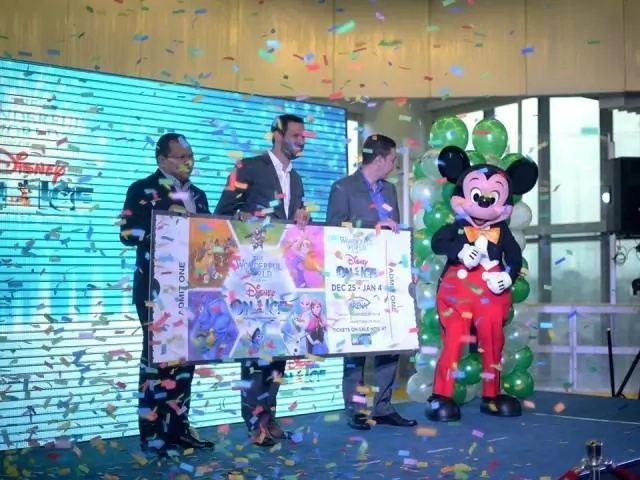 According to Blake Tatroe, Feld Entertainment's director of regional marketing, the ice show to be held at the SM Mall of Asia (MOA) is the first in Asia and the very the first one ever outside the U.S.
The highly-anticipated show will feature world-famous Disney characters from the animated hits such as Frozen, Toy Story, Aladdin, Tangled, and The Lion King.
READ ALSO: 11 Kapamilya talents celebrating their birthdays on October
Tatroe added that the shows are a perfect bonding activity for families in vacation during the season of Christmas and even for overseas Filipino workers who go back to the Philippines to spend Christmas together with their families.
"It's a really special moment for families who come from a long way to come back to the Philippines every Christmas," Tatroe said.
The ice show has received critical acclaim from visitors and audiences in the U.S.
The Disney production has been praised for its high-quality sets, engaging storylines, fantastical characters, great sense of humor and memorable interactions.
READ ALSO: Netizens mourn over Miriam Santiago's death
But most of all, the audiences of the ice show were impressed with the unforgettable musical and skating performances from top-notch and experienced performers.
Many reviews have stated that the kids particularly enjoy hearing and seeing their favorite Disney songs being performed live on ice.
As for adults, many reviewers said that the ice show brought them back to their childhood and made them feel a sense of awe and wonder due to the out-of-this-world sights and sounds of the production.
For those interested in purchasing their tickets online, they can visit smtickets.com to reserve their seats for the Christmas special from Disney.
READ ALSO: 7 reasons AlDub should be together
Source: Kami.com.ph