Leila De Lima and President Rodrigo Duterte have been making headlines for three months straight now. While most of us know them to be the Senator who stands up against a tough-talking leader of the Philippines, and a President who is waging out a bloody drug war, you might be surprised to see who and what they are before they reach the epitome of fame.
1. 1980's-1990's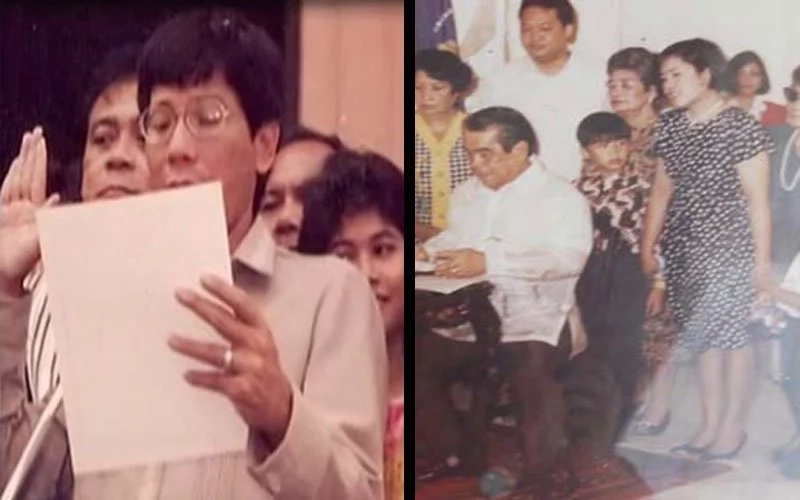 Left: Rodrigo Duterte was sworn in as the Mayor of Davao City in 1988. He was previously officer-in-charge as vice mayor before he became mayor.
Right: Leila De Lima in polka dot dress looks on as his father, Vicente De Lima, was signing his oath as Comelec Commissioner.
2. 2000's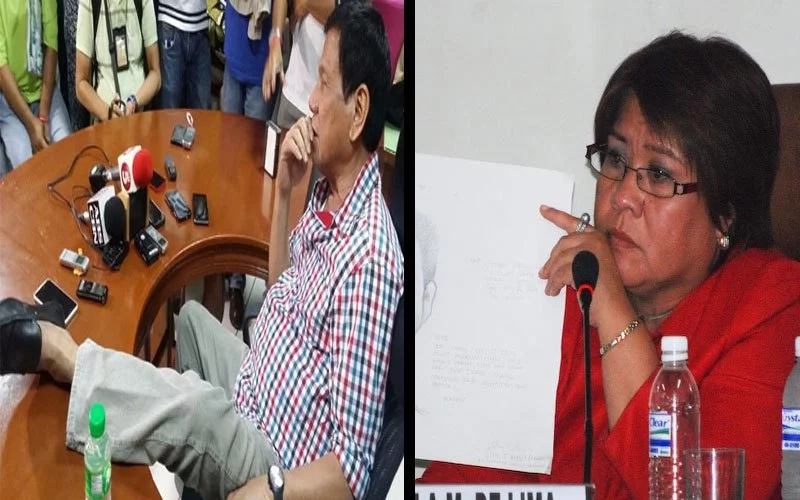 Left: Rodrigo Duterte continues to be the Mayor of Davao City. He faces reporters with one foot placed on top of his desk.
Right: Leila De Lima was the Chairperson of the Commission on Human Rights and instead of being an apologist for the Arroyo administration, she condemns extrajudicial killings and rubouts.
3. 2011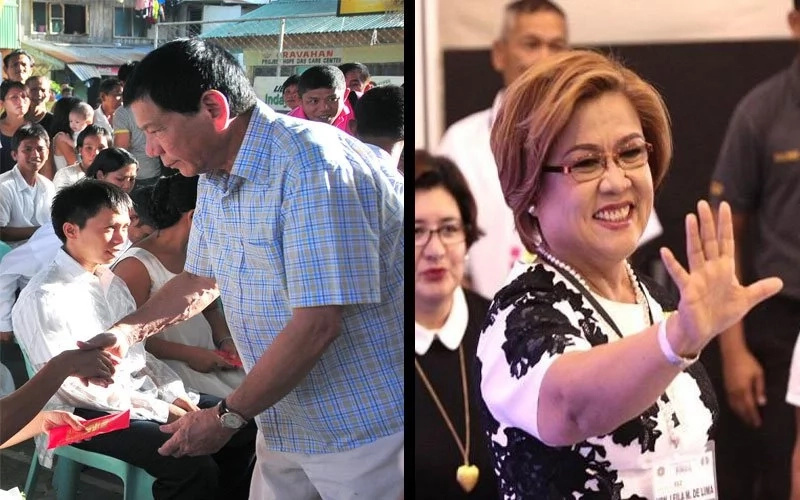 Left: Then Vice Mayor Rodrigo Duterte leads the Kasalan ng Bayan in Davao City.
Right: Then Secretary of Justice Leila De Lima waves to people.
4. 2016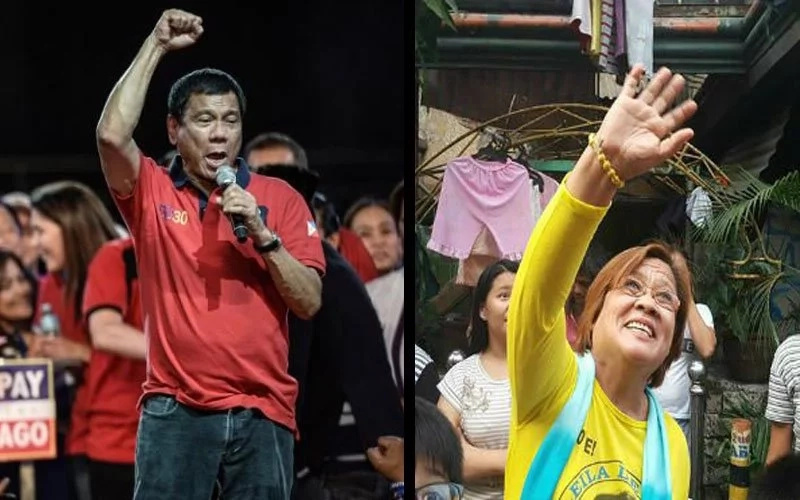 Left: Presidential candidate Rodrigo Duterte speaks to supporters during a campaign rally in Manila.
Right: Leila De Lima waves to people during her campaign.
5. 2016 – June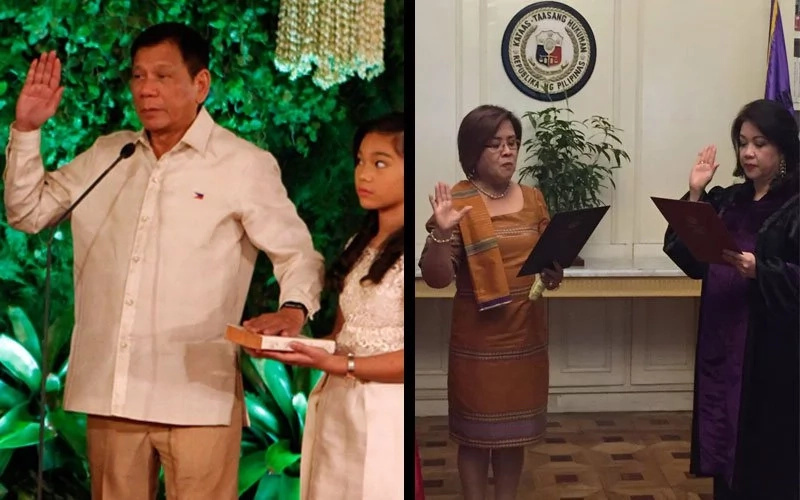 Left: President Rodrigo Duterte takes his oath of office as the 16th President of the Republic of the Philippines.
Right: Senator Leila De Lima takes her oath as senator of the Philippines.
6. Present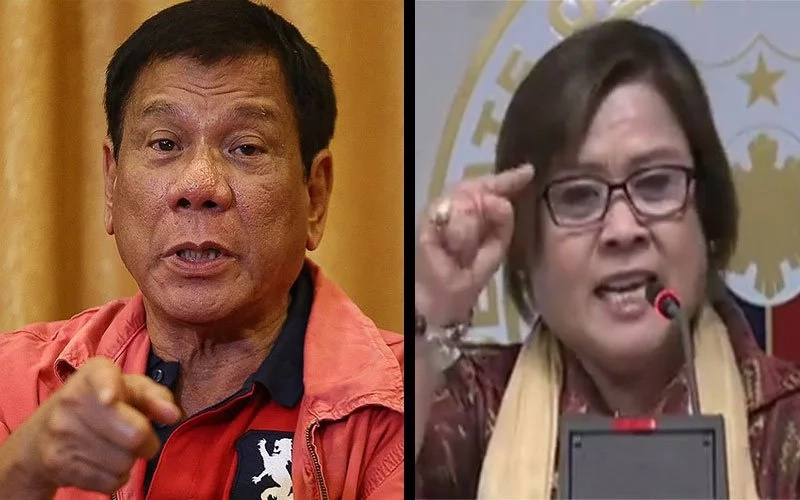 Today, President Duterte and Senator De Lima are at each other's throats especially with regards to the manner by which the President has carried out his drug war in the Philippines.
Source: Kami.com.ph