- A video of a young boy playing dead while being carried away by flood water after heavy rains has gone viral on various social media pages and channels recently
- The video features the kid who appears to have died with his remains supposedly being carried by the water. What made it even funnier was the background music which is an OPM classic normally used for dramatic scenes of teleserye
- The video uploaded on Facebook has now reached thousands of views from people who could very well relate to things kids do after heavy rains
Filipinos are known for being resilient. As a country in the Pacific Ring of Fire, we're very much exposed to natural calamities.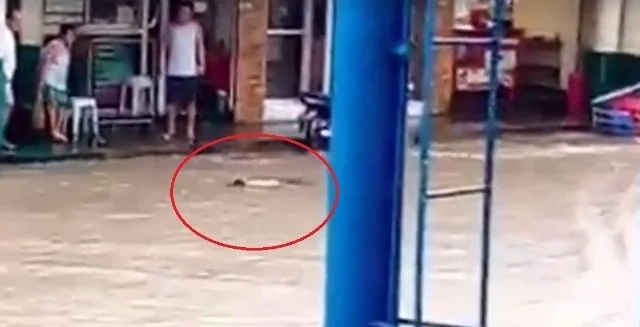 When Tacloban City was hit by typhoon Yolanda, Filipinos were united to make sure that help will be extended to our waray brothers and sisters.
We've heard a lot of sad stories about people losing their families, friends, neighbors on top of the their properties which were taken away from them by the force of nature.
READ ALSO: Jusko ko po si Cabinet girl! Meet funny Pinay behind the famous 'Budots' cabinet dance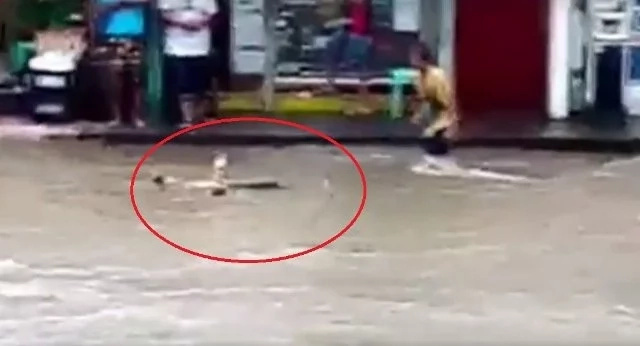 We've also heard stories of Taclobanons being forced to loot for food because of the destruction brought about by Yolanda. Same as true with other calamities we have dealt with in the past. As a nation, we always make sure to stand up after falling down.
To counter sad stories, we also found ourselves looking at inspiring stories of unity and people who can still manage to smile despite the situation.
This story is one of the many. It's a proof that while forces of nature can be destructive, that doesn't mean that we all should succumb to the sadness caused by calamities.
READ ALSO: Kulit nila Kuya! Funny video teaches Pinoys how to order in Jollibee when lines are long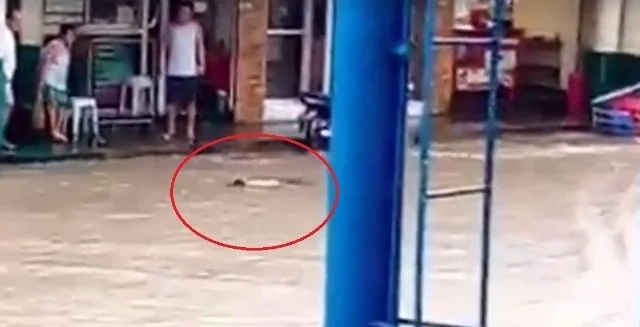 A video of a young boy playing dead while being carried away by flood water after heavy rains has gone viral on various social media pages and channels recently.
The video features the kid who appears to have died with his remains supposedly being carried by the water. What made it even funnier was the background music which is an OPM classic normally used for dramatic scenes of teleserye.
The video uploaded on Facebook has now reached thousands of views from people who could very well relate to things kids do after heavy rains.
READ ALSO: Nakakabwisit si Kuya! Alleged PSG member threatens to kill bus passenger
Source: Kami.com.ph