- Miriam Defensor-Santiago succumbed to stage 4 cancer at 8:52 a.m. on Thursday, September 29, while confined at the St. Luke's Medical Center in Taguig City
- Her husband, Jun Santiago, confirmed in a statement that the senator died as while she was asleep
- As one of the most notable politicians in the Philippines, Miriam Defensor-Santiago's death has come as a surprise despite the long-standing knowledge of her disease
"She died in her sleep this morning," says Narciso "Jun" Santiago, the husband and life-partner of former Senator and 2016 presidential candidate, Miriam Defensor-Santiago on Thursday, September 29.
Miriam Palma Defensor-Santiago eventually succumbed to death at the age of 71, while confined at the hospital - the St. Luke's Medical Center - in Bonifacio Global City, Taguig City. Her death had caught up with the feisty senator two years after she publicly announced that she is battling with stage 4 lung cancer.
READ ALSO: Justice Secretary shows sincere interest in De Lima's video scandals to prove drug links
As one of the most well-known personalities inpolitics, Miriam Defensor-Santiago has served in all branches of government - the judicial, the executive, and lastly, the legislative.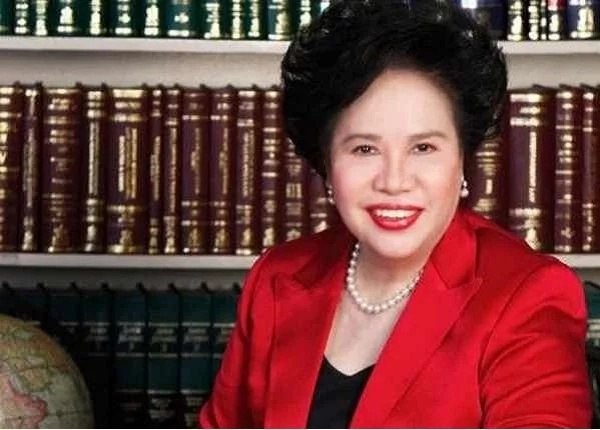 Her achievements and outstanding contributions to government service had landed her numerous citations and the Ramon Magsaysay Award. She also became known for having authored the most number of bills and laws in the history of Philippine lawmaking. She has brought pride to the country by being the first Asian and Filipina elected as judge at the International Criminal Court.
READ ALSO: Miriam Defensor Santiago has the hottest supporters
She once wrote a book entitled, Stupid Is Forever, a compilation of one-liners and punchlines for which Miriam has become known for in her latter years in public office.
She gunned for Philippine presidency in 1992 and 1998 and again in the 2016 National Elections and lost the bid to Davao's Duterte because of her ailing health.
She is popularly known for several monikers but her most notable title to date had been the Iron Lady of Asia.
RELATED: Sen. Miriam poses with husband, grandkids; thanks supporters
The news of her demise brought much sadness to the Philippines, and netizens and some lawmakers expressed their sympathy for the family of the former senator.
Senator Grace Poe took to airing her sympathies for the family via Twitter, calling Miriam her "an esteemed and respected colleague". Poe also called for prayers and prayed that the Freedom of Information (FOI) bill would be passed in memory of the late senator.
Juan Ponce Enrile, another Senator, said that he will say prayers, albeit silent ones, for Miriam.
RELATED: Duterte's report to Filipinos in Vietnam will make you feel things
Solons have expressed their empathy following the news of Miriam's demise.
Gloria Arroyo said that the late senator has been "the epitome" of everything that we value - courage, brilliance, eloquence, and dedication - both to public service, and to good governance.
Speaker of the House Pantaleon Alvarez laments the country's loss of what he calls as "the country's most vocal and feisty defender of our national sovereignty and national interest."
Jojo Binay, the country's former vice president, said that the memory of Senator Miriam's fiery and sharp rhetoric will certainly be remembered.
Malacanang also expressed sadness for the death of the "shining light in Philippine political annals" that is former Senator Santiago.
Source: Kami.com.ph