13 superstitions practiced by athletes
Athletes have their own rituals and superstitious beliefs before, during, or after they play a game. Some are understandable as it make sense while some are just plain hilarious.
Here are 13 of them:
The lucky piece of clothing
There are players who make sure their lucky shorts, shirt, or even underwear are ready for their next game. For instance, Michael Jordan has this belief that his favorite shorts will give him good luck. So, he always wears his favorite UNC shorts just under his NBA shorts.
For Tiger Woods, on the other hand, is the lucky shirt. On Sundays, he does not fail to wear a shirt with that color. He believes if its winning color.
Serena Williams, a professional tennis player, wears a special pair of socks for the entire tournament. Gross, but there is nothing we can do as she is comfortable with it.
READ ALSO: 11 outstanding Filipino athletes whose names we will never forget
Drinking or eating their favorite drink or food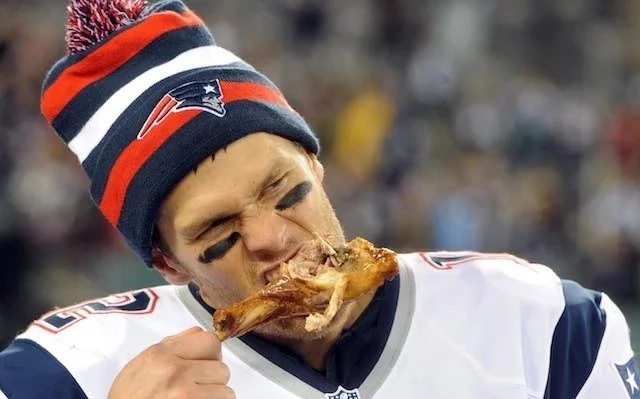 Players also believe that drinking their favorite drink – soda, beer, juice, etc. – gives them the energy to last throughout the game. They also drink that drink during timeouts and breaks to re-energize them.
Wade Boggs, as wall-of-famer, eats chicken before his every game. That is why his wife had 40 chicken recipe, so Boggs can have different chicken meals every time.
Keep off my equipment
Other professional players do not want their equipment to be touched. For them, it is bad luck. Some athletes even take this belief seriously to the point of threatening to kill people who dare to lay a finger on their equipment. Exhibit A? Ed Belfour.
READ ALSO: PHOTOS: Meet the 1st female referee in PBA history!
Talking to your goal, court, etc
Some of the goalkeepers like to have one-on-one conversations with their goal. It's more of a psychological state of telling yourself to do yourself. Though it might sound hilarious, if it actually works, then it's not a problem. Other players talk basketball rings, their baseball bats, soccer balls, and the like.
Yes to hair accessories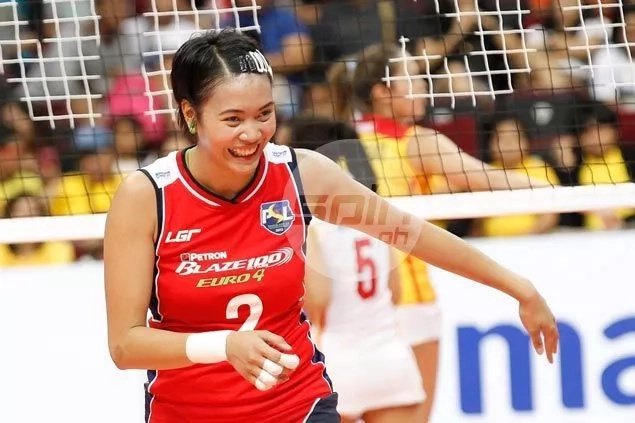 For women athletes, wearing hair clips bring good luck and sweeps away the bad vibes. For instance, Filipino UAAP athlete Aby Marano wears colorful hair clips every time she plays her volleyball game as it serves as her lucky charm. It also allows her to stay focused on the game at hand. She also admits that she gets annoyed every time she does not have any hair clip on.
Giving away clothing worn during a bad game
Can you believe that other athletes give away the jerseys, shorts, or even shoes that they wore during a bad game? For them, it must be given away as keeping it might invite the bad luck to stay. Joseph Yeo, a Filipino basketball player, does just that. He gives away the pair of shoes right after the bad game – regardless of how expensive that pair is. For him, it's better to have a new pair at the next game then have another stroke of bad luck.
Tag along your pet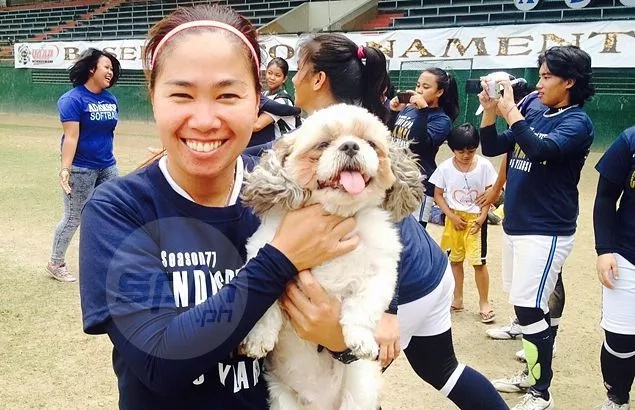 Believe it or not, another Filipino athlete makes sure that her pet dog is present during her games. Why? Simply because she believes that her favorite dog is her lucky charm. For Adamson Women's softball coach, Ana Santiago, her pet brings her and the whole team good luck.
READ ALSO: Ginebra's new import is a basketball machine; find out why
Passing by a particular road
Some athletes have come to believe that passing by a specific route going to the game's location brings them good luck. For example, Kevin Alas of Talk'N Text makes sure he passes by EDS – yes, EDSA – before going to his game. It doesn't matter if it takes him awhile. What is important is that he must pass by EDSA.
Biting on fingernails
Some of us have this mannerism of biting our fingernails when we are bored or if we get anxious over something. However, for Mike Bibby of the Atlanta Hawks, biting and chewing his nails has been more than just a mannerism. Until one day, he decided to bring a nail clipper, and cut his nails while on the bench. This happens every time. It keeps him relaxed and brings him some good vibes. Okay, so be it.
Wearing the opponent's uniform
Jason Terry, from Dallas Mavericks, has this habit of wearing his opponent's shorts. How he gets hold of his opponent's shorts is up to him, but what's important is that he gets to sleep with it. It is such a mind-boggling ritual but it actually helps him sleep at night. Remember, this happens every time he has a game.
READ ALSO: Pauline Gaston is the next Ateneo Lady Eagle to watch out for!
Other rituals and beliefs include the following:
Cristiano Ronaldo makes sure that he is the first to descend from a plane ride and the last from a bus ride. Doing this allows him to give it his all during a game.
Another practice by some athletes is doing the same thing and wearing the same clothes during the day that they won. That basically means eating at the same restaurant (and maybe order the same food), talk to the same people, wear the same clothes (and underwear), among others.
The best ritual recorded ever might be this: having sex before a game. Only Alexander Ovechin, a Russian hockey player, admitted to actually doing this ritual, but we believe he is not the onl y one. For him, having sex gives him the energy and the guts to play the best he could. Win-win.
READ ALSO: Mga tunay na astig: 8 Greatest Pinoy boxers who brought pride to the Philippines
Source: KAMI.com.gh