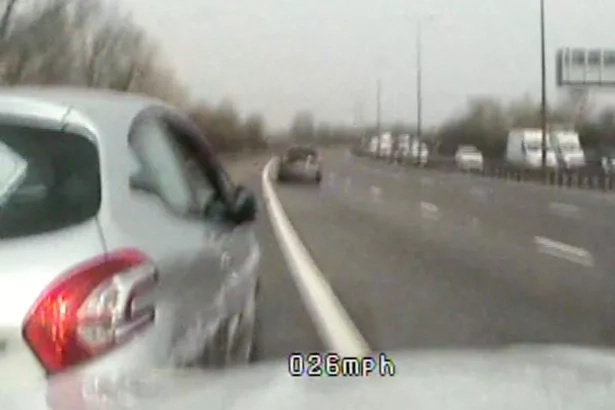 - A policeman driving down the highway noticed a woman driver was unconcious behind the wheel of her vehicle. To make matters worse, she had a baby strapped to the back seat
- The police officer was quick to think of a solution so he attempted to stop her runaway vehicle with his car
- He pressed the mother's car between the barriers and his own vehicle brining her car to a halt
READ ALSO: This 2-ton Rhino furiously attacks a car, nothing in the world can stop him
This is the heart-stopping a moment a police officer heroically used his own car to force another car against the motorway barriers when it's driver went into a coma.
READ ALSO: Fisherman loses it all after realizing what was at the end on of his fishing line
The police officer was quick to think of a solution and he rammed his BMW into the woman's vehicle, thus forcing it out of traffic and using the friction of the barriers and his larger vehicle to bring the runaway car to a stop.
READ ALSO: Korean hottie throws the sexiest baseball pitch in this alluring video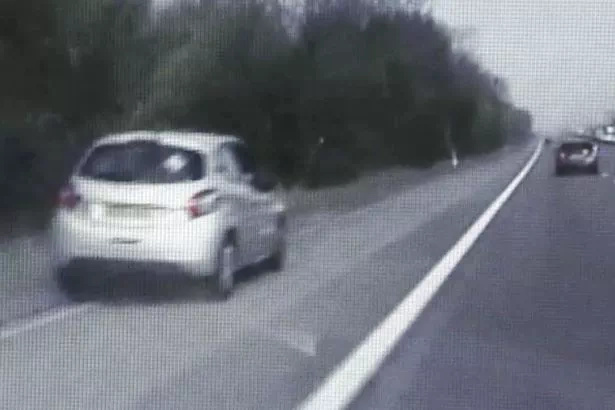 READ ALSO: This man's Oscar-worthy dinosaur impressions are downright hilarious
He was worried that it might all end with the woman and her baby getting killed in a car accident. The officer said in an interview: "During the bit on the footage were she went towards the curb I felt helpless and my heart sank, which is why I made the decision not to wait for the other police cars to come to me."
Police reports indicate that the woman had gone into a diabetic coma and after she woke up she didn't remember anything that happened.
When the woman was told about the averted disaster on the highway she was very shocked.
The mother noted that she had been living with the malady for over 23 years and not once had she had such a severe attack.
READ ALSO: Beautiful reporter flashes her racy panties on live TV
The police officer was praised by his bosses for his quick thinking and driving skills, for if it hadn't been for him on that fateful day the mother and her baby might have died.
READ ALSO: A shopworker that was forced to get naked to sell diamonds sparks outrage
READ ALSO: A huge meteor crashed into Australia shaking houses and burning the sky
READ ALSO: Godzilla-sized alligator is not what you expect to see on a golf field, right?
Source: Kami.com.ph