- Footage shows a sales woman in Hong Kong that was forced to strip down and cover her nipples with diamond stickers
- The video sparked outrage on Chinese sociak media
- This isn't the first time the mall in the footage tried using 'naked sales' tactics
Recent footage of a sales woman that was forced to strip down and cover her nipples with diamond stickers to sell diamonds has sparked outrage on Chinese social media.
Reports indicate that the video was captured in Hong Kong. Men and women can be seen walking around the naked woman looking at jewelry while she stands behind her counter clearly very distrubed by her circumstance.
READ ALSO: This man's Oscar-worthy dinosaur impressions are downright hilarious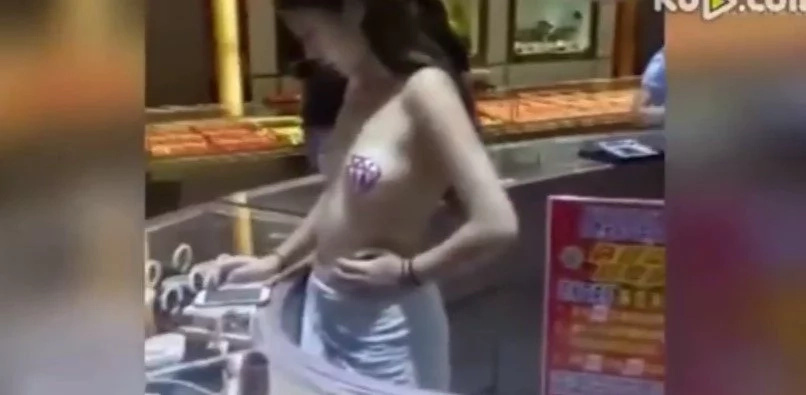 READ ALSO: Naked guy handcuffed to a pole displays hilarious strip dancing skills
The sales woman seems incredibly uncomfortable and tries to avert her gaze. She seems as if she is trying to ignore the camera that is shooting footage of her.
According to a Chinese newspaper the same store has tried the 'naked sales' tactic before.
READ ALSO: A huge meteor crashed into Australia shaking houses and burning the sky
Source: Kami.com.ph