- For decades, it has been a matter of discussion on whether the paranormal exists
- This family got the scare of their lives when the whole family witnessed paranormal acitivity in their kitchen
- Watch this video and find out what happens
Many people have been skeptics about the supernatural world. Many are assured that the paranormal does not exist.
READ ALSO: Bride is screaming as prank goes horribly wrong during a wedding
In this video, probably some members of the family did not believe in the paranormal. However, as we watch the video, the entire family got a big surprise.
A Pinoy family were up the stairs of their house. They were called down to see something paranormal. Some were skeptical that nothing would happen.
Speaking to a "spirit," one family member said, "Whoever is doing it, open it right now."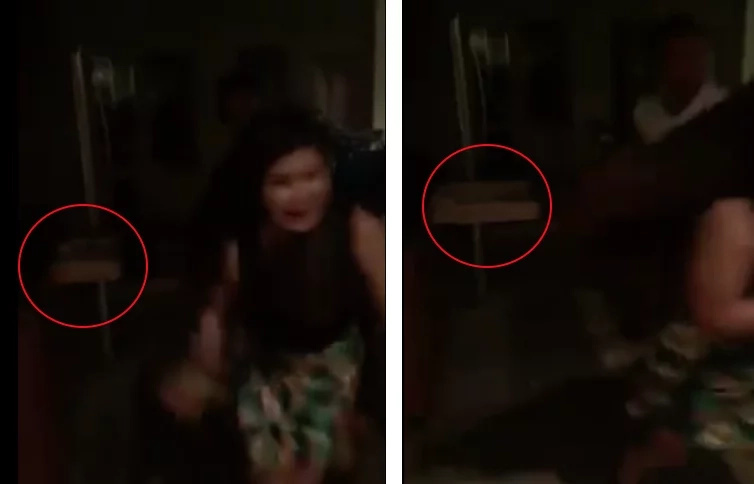 READ ALSO: Sergeant rescues baby from a hot car using sledgehammer
But nothing seemed to happen.
After a few seconds, two family members decided to approach the kitchen drawer and check for anything peculiar.
Suddenly they started screaming and started to run away from the kitchen.
Instantly, the kitchen drawer opened and shut, all by itself!
The entire family started screaming for dear life.
A girl tried to approach the drawer, but an older member of the family started screaming "No" and "Stop" to the girl who tried to get near the kitchen drawer.
READ ALSO: Authorities seize contraband during North Cotabato jail inspection
If you don't believe in paranormal activity, well then may this video may change your mind.
WATCH this frightening video and share it with your fellow horror stories buffs!
Source: Kami.com.ph