- Cristina Romualdez, Tacloban Mayor and former actress, shares her sentiments about her daughter Sofia following her footsteps
- The mother said that Sofia's passion is into music and as a mother she needs to guide her especially in dealing with bashers and critics
- Sofia made rounds online after her opinion with regard to the elections
Cristina Gonzalez Romualdez despite her tight and demanding schedule role as the mayor of Tacloban City, makes sure that she does not take for granted her role as a mother to her children, especially to Sofia Gonzalez who just signed a contract under Viva Entertainment.
Cristina claimed that she is a proud mother to Sofia, who decided to follow her footsteps and joined the showbiz and entertainment industry just recently. However, she emphasized that Sofia is more into music as compared to acting.
In her words, Cristina said that Sofia loves to "write music" and she also knows how to play instruments. Sofia also "sing songs."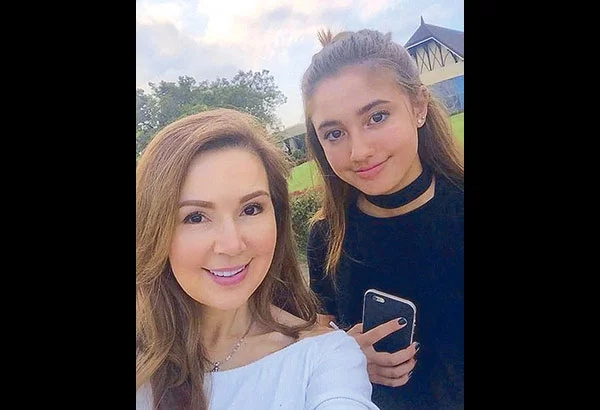 READ ALSO: Marcos' niece Sofia Romualdez is officially an artist
Cristina admitted that she did not pay close attention to Sofia's passion when she was younger; however, now that Sofia is in the right age, she has accepted the fact that her daughter really wants to write songs. She even dreams of having her own album already, Cristina said.
As a former actress, Cristina said she knows how her daughter feels.
When asked if she is open to Sofia covering her songs, the mayor said that she could have her daughter cover "Handang Umibig." Her defend is that most of her songs do not fit today's generation. She added that "Handang Umibig" is the only trendy of all her songs because it talks about love.
The actress-turned-politician was also asked on some advice she can offer her daughter when it comes to dealing with critics and bashers. It can be recalled that Sofia made rounds on social media after she expressed her opinion with regard to the last elections.
For Cristina, Sofia's opinion was brought by intense emotions. However, she added that she, as a mother, has been advising her daughter to be careful, especially in what she posts on social media such as Twitter and Facebook. -Kami Media
READ ALSO: Tacloban Mayor's daughter says sorry over tweet
Source: Kami.com.ph