- Authorities were able to confiscate cash, sharp weapons, and gadgets during the inspection at the North Cotabato District Jail last week
- The inmates tried to form a human chain to prevent the authorities from getting in and performing the inspection
- Heightened security was also implemented
Several kinds of contraband were confiscated from inmates in North Cotabato District Jail last weekend, Saturday, September 24.
The local authorities conducted the Oplan Greyhound yielding different contrabands, such as gadgets (cellphones and DVD players) and cash (P50,000) from the inmates in the said jail.
Also included in the confiscated items were sharp weapons.
The said inspection was originally scheduled on September 23, Friday. However, the inmates made it impossible for the authorities to go inside by forming a human chain and blocking the entry.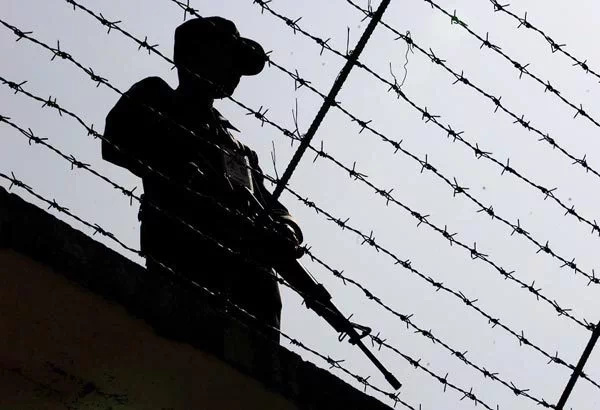 READ ALSO: Roosters, more contraband seized in Bilibid
As a result, the inmates were ordered to stay in a "prison without walls." They were tasked to stay away from the building for a few meters. Those who tried to protest were kept at bay through tear gas.
It was only then that the authorities were able to go inside the individual detention cells and discovered the contraband.
On the other hand, two inmates who lead the protest were then relocated to different cells.
On related news, the provincial jail in North Cotabato is also on heightened alert after its security personnel and jail officers unearthed a plan of a "rescue" operation by an armed group.
READ ALSO: Change has come: Manila City Jail's P26-M makeover, now on
Reports say that the armed group is plotting to rescue high-profile inmates who are also suspected bombers. The jail is home to at least 1200 inmates who have been charged of illegal drug coddling and bombing.
A number of those suspected bombers were said to have received training from foreign bombmakers, including Indonesia's late Zulkifli bin Hir or known as "Marwan".
"Rescue" operations have had happened in the recent past; thus, the officials are more alert so they could stall such operation from happening again.
The detainees also staged a noise barrage last Friday after the new, stricter rules were applied in the provincial jail. -Kami Media
READ ALSO: Cellphones, Appliances, Weapons Found In Philippine Prison Cells
Source: Kami.com.ph