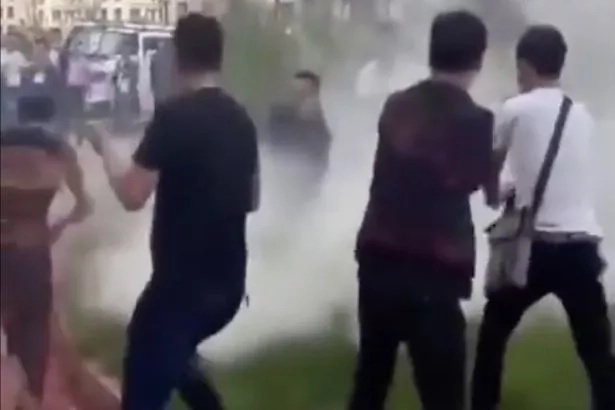 - A recent video showing the moment a groom was pranked on a wedding sparked a lot of controversy on Chinese social media
- In the video a group of men run up to the groom and douse him with a fire extinguisher. The groom is engulfed in a cloud of white as he's left gasping for air
- The prank was planned as is chinese wedding tradition that requires the bride and groom be pranked during their wedding ceremony
A recent video is going viral on Chinese social media.
In the video a group of men try to prank a groom on a Chinese wedding. One of the pranksters grabs a fire extinguisher and shoots the white powder at the groom.
READ ALSO: Korean hottie throws the sexiest baseball pitch in this alluring video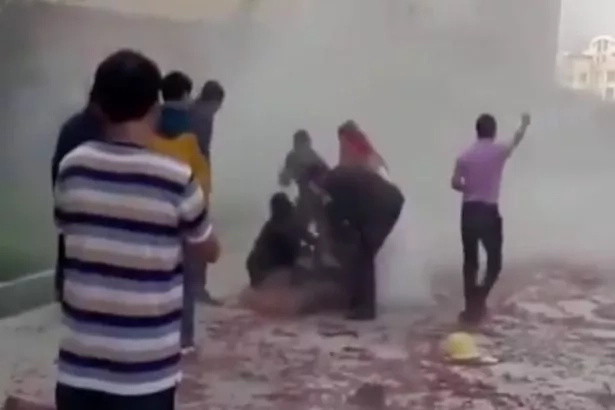 The prank clearly wasn't thought out. The groom was left choking as the bride screamed for somebody to bring him some water.
These weird wedding pranks are part of a long going Chinese tradition known as "nao dongfang", which requires the bride and groom to go through many pranks during the wedding.
However, the recent video has sparked controversy about the subject again. According to a survey done in 2014 about 80% of respondents hated the idea of being pranked at their weddings.
READ ALSO: Brave woman attacks thug with AK-47 in Russia
READ ALSO: Shameless monkey's have sex right on top of this guy's head!
Source: Kami.com.ph