- Conchita Carpio-Morales has required both ex-President Benigno Aquino III and Florencio Abad to reply to the charges filed against them
- Bayan Muna, Gabriela, and Volunteers Against Crime and Corruption have accused both of graft
- The charges were related to the Disbursement Acceleration Program, which is considered unstitutional
The Office of the Ombudsman, headed by Conchita Carpio-Morales, has ordered Benigno Aquino III, former President as well as the Florencio Abad, former budget secretary, to respond to the charges filed against them.
Both Aquino and Abad were accused of violating the Republic Act Act 3019 or graft together with wrongful practice of legislative powers and the unauthorized use of funds intended for the public.
What is in the Ombudsman's letter?
A part of the Ombudsman's letter was posted on Facebook by Bayan Muna's Renato Reyes.
Based on the order, Aquino and Abad are ordered to file their counter-affidavit as well as affidavits of their witnesses and other supporting documents within a period of 10 days. The order was dated September 5.
READ ALSO: LOOK! Ombudsman Morales wins prestigious Ramon Magsaysay Award
It further stated that the counter-affidavits should be furnished in three copes and should be addressed to the Ombudsman's office through the Central Records Division.
What happens if no response is received?
It also stated that failure to act on it and failure to provide counter-affidavits within the given period will be considered as a waiver of their rights to submit controverting evidence. This would imply that the preliminary investigation can proceed accordingly.
The order also explained that once the 10-day period has passed, the case shall already be submitted for resolution. Such resolution, it added, will be based on the evidence presented by the complaining parties.
Bayan Muna, alongside others, believe that they have the needed evidence for this case as all DAP orders were allegedly signed both by Abad and Aquino.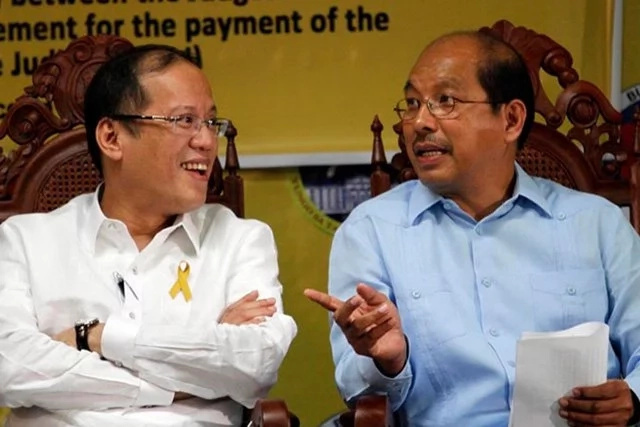 READ ALSO: Jejomar Binay Sr posts bail for criminal charges
Who filed the charges?
It can be recalled that on July of this year, Bayan Muna and Gabriela, together with other organizations, including the Volunteers Against Crime and Corruption, have requested the attention of the Ombudsman and have asked Morales to charge both Aquino and Abad for the use of the Disbursement Acceleration Program, a program that has been declared by the Supreme Court as unconstitutional.
Based on the complainants, both Aquino and Abad has illegally collected funds from different departments and agencies and labelled it as the President's own pork barrel. It is reported that billions of pesos were allocated for several projects that have nothing to do with improving the economy.
The complainants also accuse both Aquino and Abad of using the money to distribute some congressional incentive upon the successful impeachment of late Renato Corona, the former SC Chief Justice.
READ ALSO: Ombudsman goes after ex-VP Binay, files criminal charges
Source: Kami.com.ph