- CCTV footage shows a summary killing which took place at 10th Avenue, corner Maria Clara street, Barangay 106, Caloocan City
- The footage shows a man who has his hands tied getting shot six times by an unidentified gunman
- Authorities are still trying to identify the summary killing victim
A CCTV camera was able to capture a summary killing on Monday at around 3 a.m., showing a man with his hands tied shot point blank by an unidentified gunman.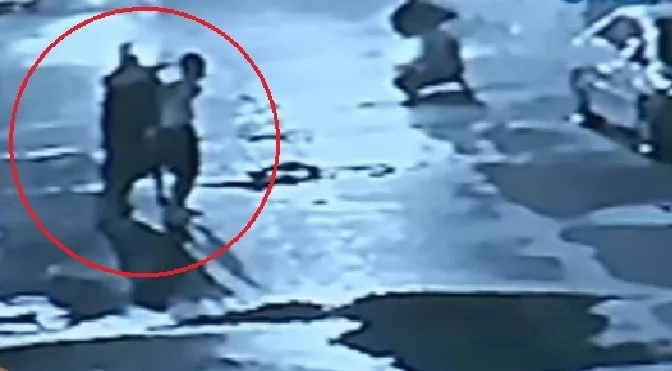 The execution took place at 10th Avenue, corner Maria Clara street, Barangay 106, Caloocan City.
The disturbing footage shows five men getting off two motorcycles and parking the vehicles on the street.
READ ALSO: Trillanes to provide info backing up Matobato's claims
One of the five men had his hands tied with packaging tape and was then shot six times by the gunman. The four suspects were seen in the footage leaving the victim's body in the middle of the street.
Policemen were not able to identify the victim but his tattoos might help the authorities figure out who he was.
Several netizens expressed their dismay over the summary killing but others said that they were fine with it as long as the person killed in the video was either a drug pusher or a drug user.
"Okay lang yan kung adik and drug pusher yan," a netizen wrote.
(That is okay with me if the person executed was an addict or a drug pusher.)
READ ALSO: Ogie Diaz reacts to Duterte's 6 month-extension on drug war
On the other hand, an online user pointed out that whether the person killed was involved in drugs or not, summary executions are always wrong and are dangerous for the society.
"Hindi ok yan, eh kung mapag tripan ka kahit wala ka ginagawa? Kahit sino pwede na gumawa nyan dahil napaka relax ng pulis sa summary execution, maski inosente nadadamay," the netizen argued.
(That is not okay. What if you are the one who is targeted even if you are not doing anything wrong? Anybody can accuse someone of a crime and kill him because the police are too relaxed about summary execution, even the innocents are getting hurt.)
SHARE this disturbing story and video with your family and friends!
READ ALSO: Palawan farmer leader shot dead by security guard