Jessy Mendiola shows off sexier body on IG
- Jessy Mendiola feels she's at her prettiest after having achieved some progress with her weight loss goals
- She posted a selfie mirror photo on IG showing off a sexier and fitter body
- Jessy said she's not posting for the approval of others but simply that she's happy with what she has achieved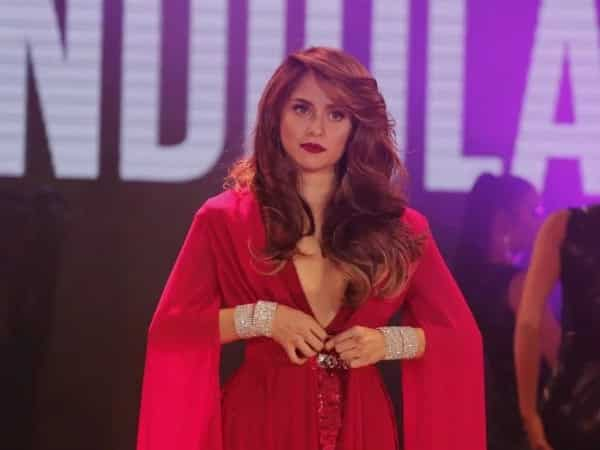 After months of suffering from all the bashers and fat shamers on social media, Jessy Mendiola finally turned the tables. She posted a photo fitter and sexier body on Instagram (@senorita_jessy) on Sunday, September 25.
Although Jessy didn't say that she's posting her photo to slam her bashers, and that she is posting it because she is happy with her progress, it is quite obvious that she was showing off how sexy she looks now.
READ ALSO: Locsin represents PH in MTV AU's sexiest nationalities list
Jessy took a selfie wearing skimpy workout clothes which left her mid torso bare. Of course, both her waist and hips are visible and leave little to the imagination.
Jessy's caption to the pic she posted was a long litany of her weight-loss journey, how she managed everything. She also wrote what worked for her and what did not.
According to the 23-year-old actress, although she is busy getting fit and fab, she does not deprive herself of the wonders of food. Yes, she does indulge in some controlled binge eating.
She recounted that just the night before, when she came home from shooting and feeling tired, she instinctively reached for a bag of popcorn and some chocolates.
READ ALSO: Jayson Gainza gives Sunshine Garcia a quick lip smack
Jessy justified the act as a natural and human thing. She's not some kind of robot who couldn't just feel cravings for sweets, especially that women are naturally-inclined for sweet food.
She said that she didn't exactly like indulging in some unhealthy food, but sometimes, you just have to enjoy these foods or give yourself a treat.
Jessy's advice to women who are trying to lose weight is not to go on a fad diet, which she said she has tried and has found out that it just doesn't work.
She said that the best thing that she learned throughout her weight loss journey is that "you really have to treat yourself once in a while, especially when you're tired."
READ ALSO: 10 local celebs respond to their bashers
She said that it doesn't matter how it will take you to shed off those pounds but what's important is you don't abuse your body and that you eat and move.
Jessy ended her post with a very nice and inspiring line for all with #weightgoals.
"Strong is indeed beautiful, and right now, I feel at my prettiest. #notobodyshaming #strongissexy #bodybymamakat."
Source: KAMI.com.gh