Netizens say Aussie pedophile deserves capital punishment
- Netizens are calling for death penalty for pedophile Peter Gerard Scully after the DOJ filed 69 criminal charges against him
- Scully was a child molester who was behind the video "Destruction of Daisy" which was uploaded in a porn website
- In the video, young girls were being physically and sexually abused by Scully
After the Department of Justice filed 69 criminal charges against Peter Gerard Scully, a pedophile and child molester who was behind the controversial disturbing video "Destruction of Daisy", many outraged Filipinos cried for justice for the poor innocent girls who were raped and killed by Scully.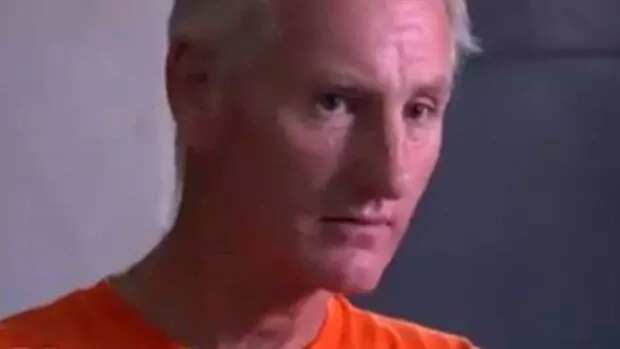 READ ALSO: 5 foreign pedophiles caught in the Philippines within the past year
Netizens are calling for death penalty for the horrifying crimes of Scully and are saying that Scully deserves to die for what he did.
The child molester was charged with 8 counts of qualified trafficking in persons; 9 counts of child abuse; 5 counts of indecent shows, obscene exhibitions and publications; 5 counts of syndicated child pornography; 4 counts of child pornography; 25 counts of photo and video voyeurism; 6 counts of rape by sexual assault (instrument or object rape); and 2 counts of rape by sexual intercourse (organ rape).
Capital punishment was once present here in the Philippines but now many Filipinos want death penalty for Scully.
A netizen named Dniels Dolor said, "Tagal ng gumagawa ng kahayupan ang mga pedopilyang yan na ang mga biktima ay mga bata. Dapat na talagang ibalik ang bitay para mabawasan ang mga salot na yan!"
(Those pedophiles have been doing crimes to their child victims. We should really bring back death penalty to minimize those criminals!)

READ ALSO: A Russian man stole an artificial vagina from a sex shop and used it in a nearby park
"Pugutan ng ulo yan ibaba at taas mga hayup! (Behead him, animal!)  " said Julius Roy Casaljay, one of the netizens who was angered by Scully's crimes.
One netizen also said that a criminal like Scully should be thrown at Spratly islands.

Scully physically and sexually abused the girls, aged 1-13 years old, and killed and buried one of them in the house Scully rented in Surigao.
According to the National Bureau of Investigation- Anti-Human Traficking Division, Scully used a digital camera to record the scenes of rape and torute and uploaded the videos in a porn website.
A Russian man stole an artificial vagina from a sex shop and used it in a nearby park.
READ ALSO: Bizarre Kung Fu fight breaks out between two Chinese men
The scenes in the videos were considered by the NBI as the most horrifying child abuse in the history of their investigations.
Source: KAMI.com.gh