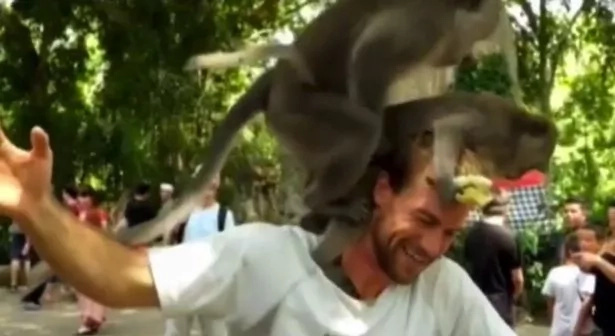 - A group of American tourists visiting a monkey sanctuary in Thailand were in for a shock
- When one of the tourists was posing for a photo with a monkey perched on his shoulder another monkey jumped up onto him and began having sex with the monkey on his shoulder
- The tourist carefully put the couple on the ground while his family laughed at the incident
A group of tourists visiting a monkey sanctuary in Indonesia were in for quite a laugh when one of them wanted to take a picture with a monkey on his shoulder but got much much more.
The American tourist was posing with a monkey on his shoulder when suddenly a second monkey crept up from behind and jumped on the unsuspecting man. Following that it started copulating with the female monkey sitting on the man's shoulder.
READ ALSO: A 300 year old body of a child saint opens her eyes in this video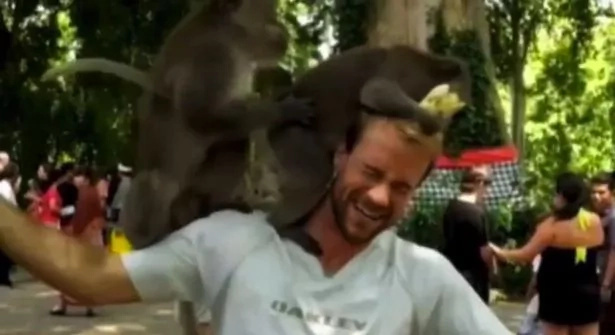 "And they're doing it on your head!" says a male voice behind the camera.
The tourist gently bent over and let the monkeys get off his head. Nobody was hurt and the family will probably remember this hilarious incident for a long time to come.
READ ALSO: Chinese mystic can tell the future by touching women's breasts
READ ALSO: Python tries to swallow an antelope whole and dies
Source: Kami.com.ph