- A video of a boy in India twisting his neck to a full 180 degrees has swept the online community
- Many netizens compared the kid's scary ability to the head spin scene in the horror classic "The Exorcist"
- The online users also urged the boy's family to have his neck checked by doctors to look for a possible health condition
A video of an Indian boy rotating his head a full 180 degrees has gone viral, with many netizens comparing his ability to the demon-possessed girl in the horror movie "The Exorcist."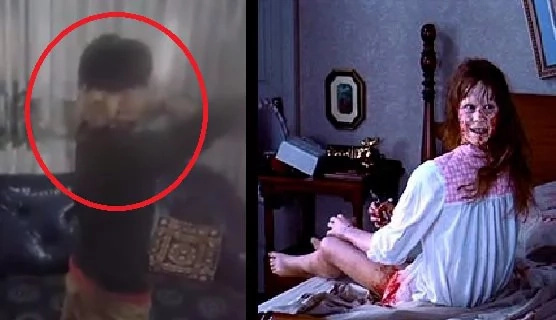 The video shows the Asian kid being told by an adult woman to show her his weird and freaky ability. A few moments later, the boy decided to oblige.
READ ALSO: Binaril in public! Violent security guard shoots dead defenseless farmer leader in Palawan
The strange kid shows off his ability, twisting his head 180 degrees, making it appear as if his neck has been broken off.
The witnesses started to squeal as they were freaked out by the boy's scary but impressive ability.
Many netizens were astounded by the skills of the young child.
Several online users compared the boy's head rotation to the infamous head spin of the young girl played by actress Linda Blair who was possessed by a demon in the iconic horror classic "The Exorcist."
READ ALSO: Benta! Giant baby Boobsie wows comedy bar audience with her funny antics
However, the head spin shown in the horror movie involves an impossible 360-degree neck rotation.
Some netizens also advised the parents of the viral Asian kid to have his neck checked by medical professionals. Several of them commented that the boy might have a fragile neck which would need correction from a doctor who is an expert on human bones.
Online users also urged the family and friend of the Asian kid to discourage him from performing his strange trick in order to prevent any untoward damage to his body, especially on his neck and head area.
SHARE this shocking and unbelievable video with your family and friends!
READ ALSO: Hearbreaking video shows disfigured girl caught in Leyte fire accident passionately singing 'Let it Go'
Source: Kami.com.ph