- House committee chair  Oriental Mindoro Rep. Reynaldo Umali challenged SenatorLeila De Lima to defend herself from allegations thrown at her
- Umali said that De Lima should appear on the next hearing in order to explain herself
- Witnesses have linked De Lima to illegal drugs inside the New Bilibid Prison (NBS)
The House committee chair has challenged Senator Leila De Lima, who has been linked to illegal drugs and the protection of drug lords, to present herself at the next hearing and defend herself.
According to Oriental Mindoro Rep. Reynaldo Umali, a former member of the Liberal party who is now under President Rodrigo Duterte's PDP-Laban party, Senator De Lima should show up and accept the House inquiry's invitation to testify.
"If she really wants to clear her name and help [the] government stop the proliferation of illegal drugs not just in New Bilibid Prison but also in the entire country, then she may wish to appear in our next hearing instead of casting aspersions on the integrity of our probe through [the] media," said Umali who was De Lima's former colleague in LP.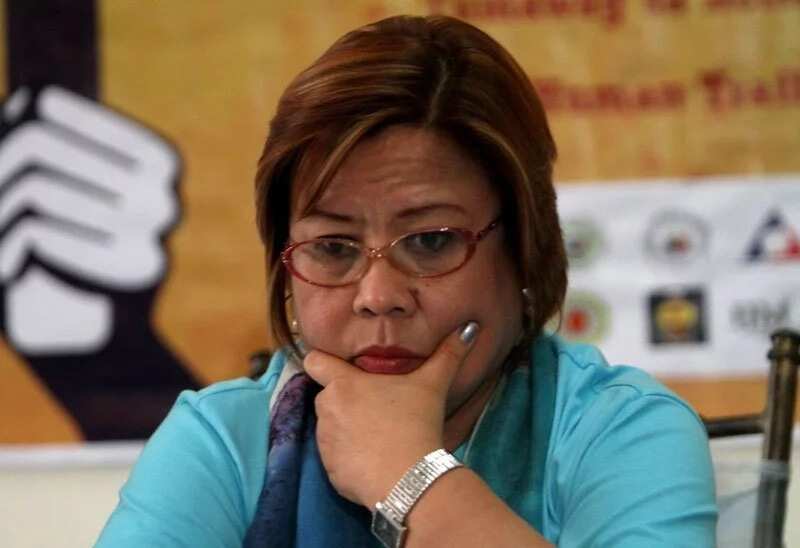 READ ALSO: Tuta ni Duterte! Fearless De Lima says inmate Jaybee Sebastian asset of gov't
De Lima, who has been criticizing President Duterte's bloody drug war, has refused to show up at the House inquiry. She has been questioning the witnesses including alleged drug lords, convicted kidnappers and murderers, and their credibility.
Umali added: "May I ask: Does she expect angels to squeal?"
Umali presided over the inquiry the previous week where several witnesses testified against De Lima and accused her of coddling drug lords who are still operating while inside the New Bilinbid Prison (NBP) and collecting drug money. They also linked the senator to JB Sebastian, a high-profile drug kingpin.
READ ALSO: Terrified De Lima: 'I feel like I'm a dead woman walking'
According to Umali, they summoned the convicts who have the firsthand knowledge of the illegal transactions inside the prison. He said: "Who else can they be but convicted criminals themselves?"
Convicts testified against De Lima, linking her to illegal drugs, saying that the senator has earned millions to billions of pesos worth of drug money.
READ ALSO: De Lima vs Lacson! Fiery Senators clash over Bilibid convicts' shocking accusations
Source: Kami.com.ph