- An alleged member of suspected drug lord Kerwin Espinosa's gang gave himself up to the PNP
- He also showed the police 3 kilos of shabu worth around P24 million
- He explained that he surrendered to the police because he feared for his life
A confessed member of an alleged drug lord's gang on Friday has surrendered to the Philippine National Police (PNP) in Albuera, Leyte after two months of hiding from the authorities.
The police identified him as Max Miro, who claimed that he belonged to a drug syndicate known as "M4" headed by Kerwin Espinosa – considered as the biggest drug lord in Visayas.
According to Chief Inspector Jovie Espenido, Miro led the police to his house where they recovered three kilos of shabu with an estimated worth of around P24 million. Several police and military uniforms were also recovered at his residence.
READ ALSO: Canadian political scientist slams De Lima for bashing, trashing PH
Miro explained that the reason he surrendered to the police is because of his fear of getting killed. He pointed out that the police's aggressive campaign against Kerwin Espinosa's gang scared him into giving himself up peacefully.
Aside from Miro, Kerwin's other drug associates who had already given up are Dinan Rondian, Tonipet Zaldivar and Galo Bobares.
Due to their voluntary surrender, Miro and the other members of M4 already in police custody will be placed under the witness protection program to protect them from being silenced by Kerwin Espinosa.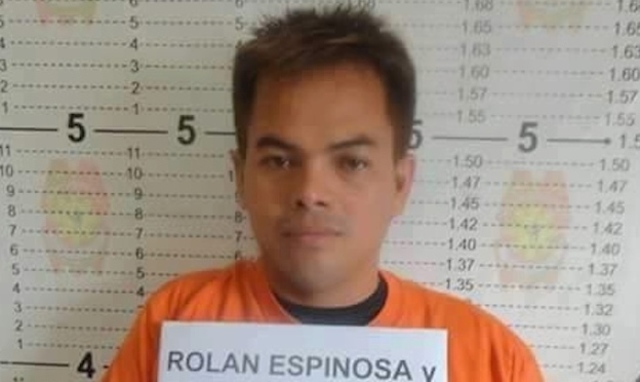 READ ALSO: Challenge accepted! PNP to willingly present 23 cops linked to DDS
His father – Albuera Mayor Rolando Espinosa Sr. – has pleaded to him earlier to finally give himself up to the police to avoid getting killed in the drug war. The mayor was included in President Rodrigo Duterte's list of government officials allegedly linked to the illegal drug trade in the Philippines.
(Photo credit: philstar.com)
Duterte's anti-drug war has received plenty of criticisms from both local and international human rights groups due to the increase in the number of deaths related to drug criminality.
However, Duterte said that the number of drug criminals getting killed in legitimate police operations has increased due to the intensified efforts of the authorities against the illegal drug trade.
READ ALSO: Angry Duterte defends Bato, blames notorious drug gangs for summary killings
Source: Kami.com.ph