The authorities in the Philippines are thinking of bringing back the death penalty for pedophiles arrested in the Philippines. Authorities believe that the death penalty is the best punishment for pedophiles, especially for those who torture and murder their child victims.
Here are five of the pedophiles who were arrested in the Philippines.
David Shepherd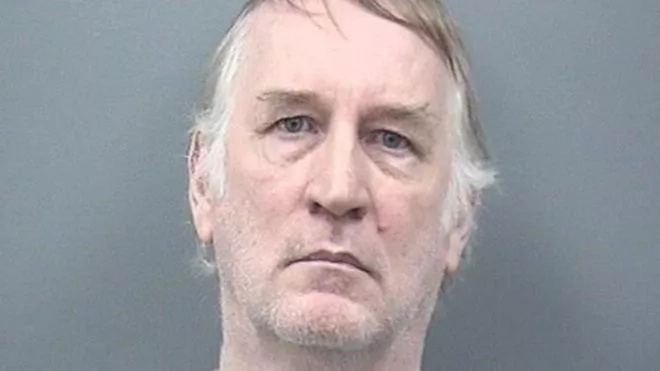 David Shepherd was caught in the Philippines November of 2015 after he was found guilty for filming, possessing, and involving himself in child molestation here in the Philippines. He received life imprisonment for his crime.
At 60 years old, Shepherd is also facing three different trials – one for his offenses in the Philippines; a separate one for possession of child pornography; and another one for his "horrific chats and connections over the Internet".
The old man also denied raping four victims, with one being 8 years old only. Shepherd is originally from Dorset, United Kingdom, and worked as a pub landlord.
READ ALSO: Shocking! 13-year-old girl was assaulted by pedophile hours after her attacker's wedding
Donald Steward Hammond
The Bureau of Immigration (BI), on September 6, 2016, arrested Donald Steward Hammond, an American man, in Pampanga. Hammond is a convicted child sex offender who has been hiding in the Philippines since 2014. He was caught in his hotel room at the Oasis Hotel in Angeles City. His arrest came after the request of the US embassy.
Jouke "Jaap" M.
Jouke "Jaap" M., a Dutchman, was arrested in September 2015 for sexual abuse of girls aged 10 and 14 years old. He was found naked with a number of children in his home located in Cagayan De Oro. He was taken into custody alongside his adult female partner.
According to the 14-year-old girl, the Dutch national has been abusing her for five years already. He is also facing accusations of trafficking, forgery of official documents, abuse of minors, and and violation of immigration laws.
This man has already been convicted in the Netherlands in 2005 for his indecent acts with mentally and physically disabled children.
READ ALSO: Aussie dad jailed for raping, pimping own daughter
Peter Gerard Scully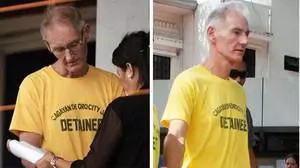 Peter Gerard Scully is an Australian native who is facing criminal charges alongside 6 others for sexual abuse and exploitation of 9 children from different provinces in Mindanao.
The Department of Justice found probable cause to In a 151-page resolution, the DOJ said it found probable cause to charge Scully and six others 13 counts of rape alongside others.
His accomplices are German national Christian Johann Rothe, Liezyl Margallo, Alexander Lao, Haniel De Oliveira, Ma. Dorothea Chia, and Marshal Ruskin.
Other charges the group is facing include the following:
READ ALSO: Aussie pedophile faces 69 CRIMINAL charges, says DOJ
Lucrecio Lerin
On May 2016, a 38-year-old Lucrecio Lerin was arrested in Sta. Mesa for allegedly raping two boys, one aged 4 years old and a grade-one student.
According to authorities, he gave the boys some money after raping them and taking nude photos of the boys.
He is also facing charges for violating the anti-pornography law and for rape.
READ ALSO: Watch mother brutally beats her own daughter on camera, when she knew that about her
Source: Kami.com.ph