- RBreezy Babes show off they can bounce really well while dancing in a video they posted a few days ago
- Their video was reposted by Facebook page Filipino Triller and made it a new challenge called "#TalbogChallenge"
- Netizens challenged their friends while some were delighted to see them bounce
We've heard and seen some of the latest challenges that trended on social media. There's the #FettyWapChallenge, #TrumpetsChallenge, #PakGanernChallenge that involves some dancing or vigorous movement.
There's even a very naughty challenge called #Hotdogchallenge that didn't quite hit off on social media. It involves eating a hotdog promiscuously while Mocha Girls' "Hotdog" song plays. People challenged their friends to do it but no one actually dared try it.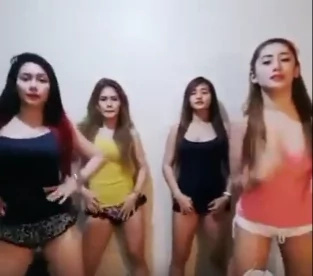 A new challenge has become viral on social media and it's a bit similar to the hotdog challenge. The question is will it become successful or will it tank like the hotdog one?
READ ALSO: Drug suspect rises from the dead to support Duterte's war on drugs
This new contender in the viral Olympics is #TalbogChallenge.
RBreezy Babes posted a video that showcases the talents of this group in dancing and they're also inviting their followers to their event this coming Saturday. Their video got more than 7 thousand likes, 9 thousand shares, and 4 thousand comments.
The talented dancing girls in the video are Toni Fowler, Hypa Imperio, Sweet Salavaria, and Rapsy Mallillin.
READ ALSO: Women kiss each other for the first time, and they absolutely love it
It became even more popular when Facebook page Filipino Triller reposted it and made a new challenge about it. They captioned the video with #TalbogChallenge. Talbog means bounce in Filipino and in this video there is plenty of bouncing happening.
Many people tagged their friends to watch this video and to challenge their friends.

Some even noted that the famous 'Dyoga Girl' should be in this group because she can also take on the #TalbogChallenge.
READ ALSO: 7 times Kathryn Bernardo showed she's more than just the captivating teen queen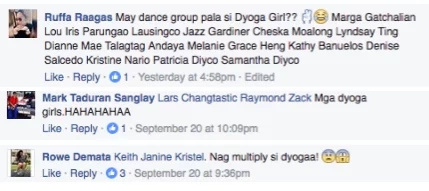 This guy just raped the pause button so hard, it died. RIP.

Some netizens even said that the viral 'Squammy girls' has a new rival.

READ ALSO: Exciting sa bahay ni Kuya! 5 Shocking moments from controversial Pinoy Big Brother 7
This guy just can't stop asking what the title of the song is. Perhaps he would also like to take on this challenge? By the way sir, the song title is "This Girl" by Kungs vs. Cookin' on 3 Burners.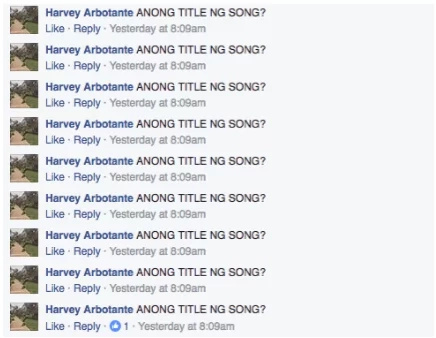 Watch the latest #TalbogChallenge down below to get you bouncing as well.
RELATED: Ingenious Pinoy student submits the wittiest reaction paper ever!
Source: Kami.com.ph