Kathryn Bernardo gets jealous with girls who flirt with Daniel
- Kathryn Bernardo and Daniel Padilla (Kathniel) are in a relationship, which might be for keeps
- During the Pep Talk, Kathryn admitted that she gets jealous of girls who try to hover around Daniel
- The feisty Kathryn said that she would love to "pitik (crush)" those girls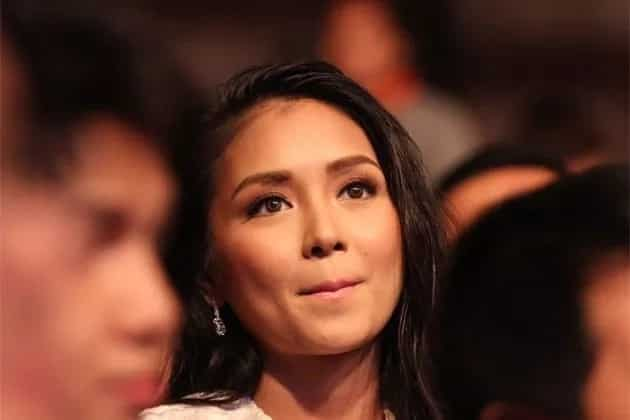 Kathryn Bernardo and Daniel Padilla subjected themselves to ABS-CBN's Pep Talk and in the process revealed the utmost secrets of their blossoming romance.
While the "show" or rather, interview, only lasted for about 6 minutes, Kathryn and Daniel shared to their fans a good insight as to how they are as a couple in real life.
READ ALSO: 7 times Kathryn Bernardo proved she's the true teen queen
The hosts prepared some questions, to which, Kathryn and Daniel are required to answer with a cardboard saying "Ako yun" or "Hindi ako yun."
Both stars were so game, it was a wonderful 6-minute interview!
As to the question who is the "galante (generous)," Kathry answered that it wasn't her, while Daniel affirmed that he was the type of guy who buys and gives more.
The two revealed that among their most memorable moments is their trip to Boracay, which was a gift from Daniel for Kathryn.
Obviously, like with any normal relationship, the two also go through some "tampuhan (petty quarrels)" and it would always be Daniel who would say sorry first.
READ ALSO: 5 Shocking moments from Pinoy Big Brother Season 7
According to Daniel, it isn't just something like, "Hey, we're okay" kind of thing, but it's really communicating. Kathryn also says sorry, but it's not all the time.
Both text each other every now and then just to ask how's the other, or whether they have already eaten. Another common question between the two of them is who is with them.
So when asked, who between them gets jealous easily, both answered yes.
"Wala namang umaano kay Kathryn, walang susubok," said a confident Daniel.
On the other hand, Kathryn wasn't able to say the same thing.
"Sa kanya maraming sumusubok kaya ako parati," said Kathryn with her voice trailing off.
READ ALSO: 4 unmistakable proofs of KathNiel's blossoming relationship
"Maraming pasaway. Ang sarap pitikin," said the irritated Kathryn.
She even jokingly addressed somebody, that if that somebody is watching, she will "crush" her.
Does Kathryn know of anybody who flirts with Daniel?
Source: KAMI.com.gh