- A video clip of what is believed to be a human spirit captured through a CCTV has gone viral
- The clip showed the actual brutal accident where the speeding motorcycle hit the vehicle and has resulted to the riders hitting what appears to be an electric post
- The video which was uploaded on Facebook now has 10 million views with many netizens who were saddened by what happened to the riders but claimed that the video was creepy to watch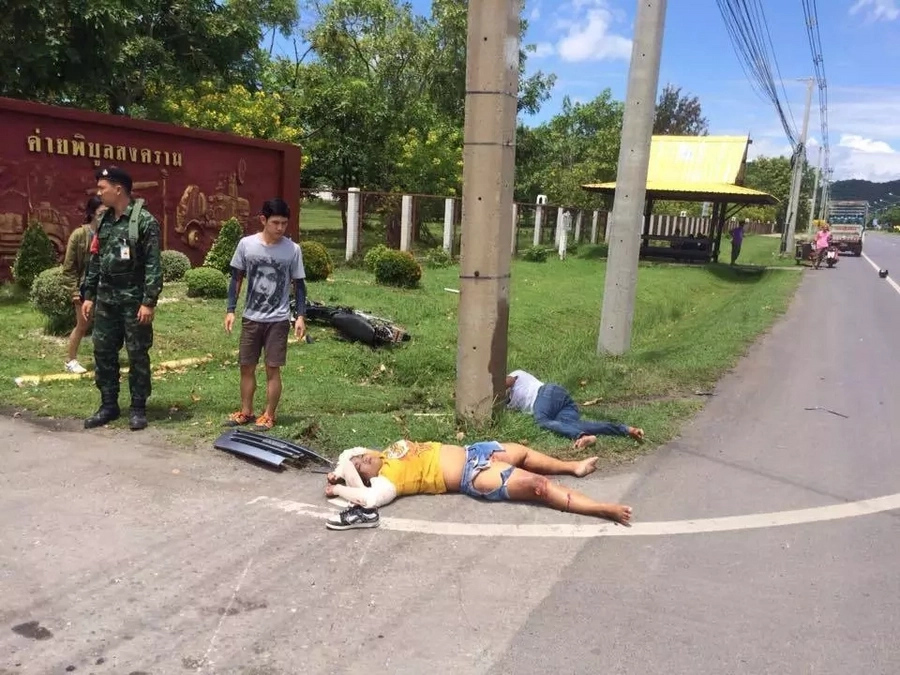 The debate of whether or not there really is an afterlife has not been settled for thousands of years. While many religions suggest that it's true, one can only be skeptical about it.
In the world where Science and Technology dominate everything, we always demand for logical and scientific explanations of things we don't understand.

While most phenomenon have practical or theoretical explanations, there are events which even experts cannot give answers to.
READ ALSO: Dad was filming his daughter underwater until something enormously creepy came across them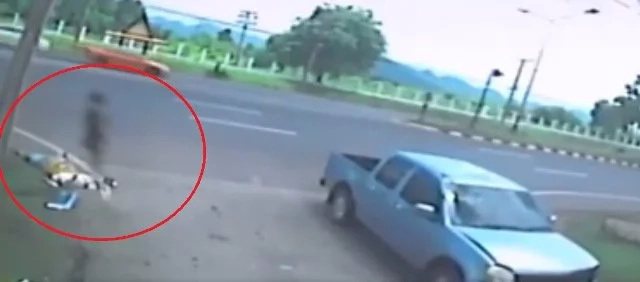 These are events which involve explainable forces around us, mostly supernatural beings that we do not understand as of yet.
In one of Dan Brown's books, he talked about Science and Religion going to the same direction as opposed to what's happening today. He said that Science is just too young to understand things.
Considering that there really is no conclusive evidence about afterlife, we can only speculate, imagine and figure out what happens to our bodies when we die.
READ ALSO: Old lady in black warned people in Davao night market minutes before the explosion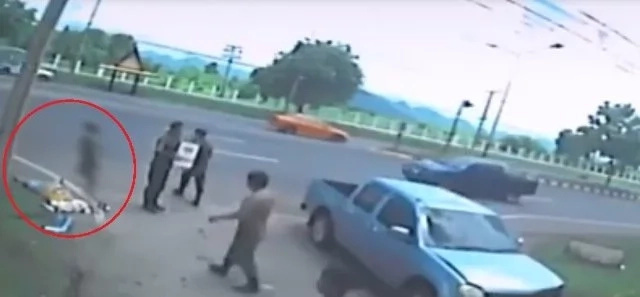 This is also when questions like are human spirits for real? Or like, do we really travel to afterlife? This video could very well be the evidence we've been looking for all this time.
A video clip of what is believed to be a human spirit captured through a CCTV has gone viral. The clip showed the actual brutal accident where the speeding motorcycle hit the vehicle and has resulted to the riders hitting what appears to be an electric post.
Upon impact, the riders died instantly. After which, a figure resembling that of a blurry human appeared beside the dead body. The video which was uploaded on Facebook now has 10 million views with many netizens who were saddened by what happened to the riders but claimed that the video was creepy to watch.
RELATED: Are you BRAVE enough to read through these common Pinoy school horror stories?
Source: Kami.com.ph