- Commuting or driving can be long and stressful and boring
- But what would happen if the traffic enforcer started dancing while directing traffic?
- WATCH the video and see how entertaining commuting or driving could become with a dancing traffic enforcer
If you ever commuted or drove in the Philippines, you would know that traffic enforcers are usually a pain in the ass. In fact, there is a running joke that if there is traffic up ahead, there is probably a police officer directing the traffic.
READ ALSO: Malas! Unlucky man robbed thrice in 30 seconds caught on camera
But this video shows that traffic enforcers can be fun too.
In the video posted on the facebook page of Filipino Netizens, a traffic enforcer is getting ready to guide cars across a huge intersection.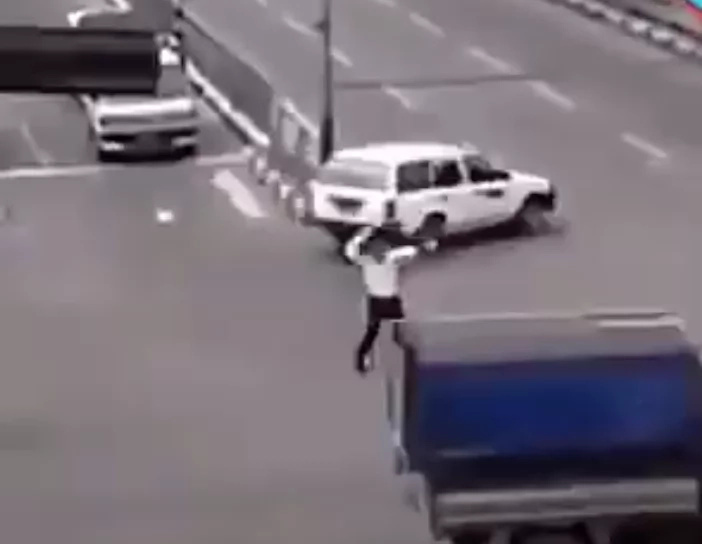 He slowly walks to the middle of the road, and what he does next is completely hilarious.
He starts breakdancing while motioning cars to move forward.
But his moves are actually quite good. As he is directing traffic, he dances with moves similar to Michael Jackson.
Those who posted the video decided to loop a Michael Jackson song in the background and his dance moves matches perfectly.
READ ALSO: Amazing footage of a gargantuan python that dies trying to digest a whole antelope
Wouldn't you want to see a traffic enforcer bust the moves too while caught in traffic somewhere in Manila?
Surely, the stressful traffic would instead become much more entertaining and maybe drivers could become a bit nicer.
A dancing policeman would definitely bring a smile to our faces as we face the long and arduous commute to and from work or school.
READ ALSO: Russian teen falls to death trying to take a selfie on the roof
SHARE this hilarious video with your fellow commuters!
Source: Kami.com.ph