Change is coming! Brave Pampanga police raids largest Shabu facility in PH- Police forces in Pampanga discovered a big shabu facility while conducting fire safety and sanitary inspections
- The shabu-making laboratory is capable of making 100 kilograms of the said illegal drugs due to its big equipment
- Pampanga authorities have already shut down the laboratory and are starting the investigation
A team of police officers from the Arayat municipal government of Pampanga accidentally discovered a big shabu laboratory while they were conducting fire safety and sanitary inspections in Barangay Lacquios at the foothills of Mt. Arayat last Thursday.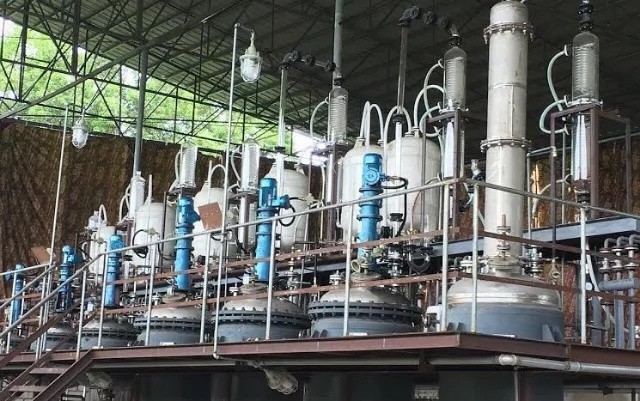 According to Mayor Emmanuel Bonifacio Alejandrino's report to the Philippine Drug Enforcement Agency, members of the Bureau of Fire Protection and the municipal hall found the hidden enormous shabu lab as disguised as a piggery and corn crusher.
Pampanga authorities have already shut down the laboratory and is under investigation.
READ ALSO: Galit si Binoy! Furious Robin Padilla urges notorious showbiz drug pushers to surrender
"It's the biggest facility to be found so far, with big equipment. This is not a kitchen-type of laboratory," said provincial police director Senior Superintendent Rodolfo Recomono.
The laboratory has seven industrial distillators, a reaction mixer, and a combustion tower which are all instrumental to producing the illegal drug.
Considering the size of the equipment, the laboratory is capable of producing 100 kilograms of shabu or metamphetamine hydrochloride.
READ ALSO: Iba si Colangco! House probe witness allegedly stages concert for De Lima's benefit
Aside from the abovementioned equipment, an industrial chiller and a generator were also included in the police inventory list.
The Philippine Drug Enforcement Agency or PDEA has also discovered a piggery farm hiding an underground shabu laboratory last September 7 in Barangay Balicutan in Magalang town where seven Chinese nationals who were apparently working in the laboratory were arrested.
Barangay Lacquios, where the biggest shabu facility is found, is just about five kilometers away from Brgy. Balicutan, Magalang town. The said facility is a large warehouse surrounded by trees and shrubs to make it look like it is just a plain piggery.
READ ALSO: Saksakan sa Tondo! Notorious drug addicts engage in deadly knife fight
Areas in Pampanga has been raided since March and authorities have found three shabu-making laboratories.
Pampanga cops are still investigating whether there is a connection between the facilities found in Balicutan and Lacquios while workers at the site are still being tracked down.
Source: Kami.com.ph