Many people are happy enough with their lives despite the hardships and difficulties they experience every day. In fact, they would not have it any other way.
However, there are some Pinoys – especially those suffering poverty -- who think that the pets of the rich and famous have a more blessed life than they do due to the perks and privileges they receive from their owners.
Here are some of the cutest pets that seemingly live a better life than most Filipinos.
Mogwai the Cat
This irresistibly cute Exotic Shorthair cat is owned by none other than celebrity superstar Anne Curtis! Most working Pinoys would have a hard time remembering the last time they had a rest as fulfilling as this cat's rest seems to have or sleeping in a bed as fancy as Mogwai's.
Anne's other pets include a Yorkshire terrier dog named "Princess," a Chihuahua dog named "Bella," and a canary named "Birdy."
READ ALSO: 7 amazing photos of the tallest teenager in the world. You won't believe how many cm he adds annually!
Yogi Bear the dog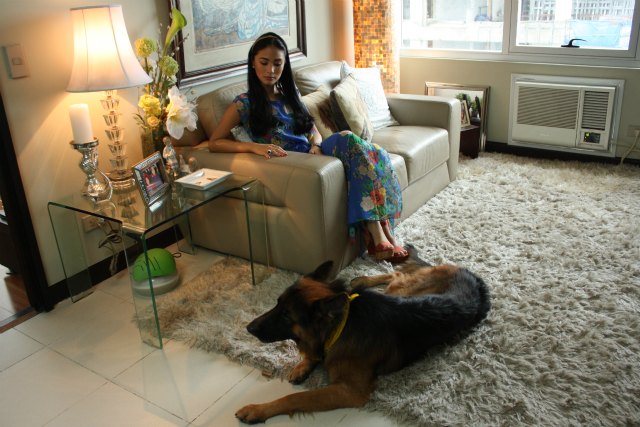 Heart Evangelista has a soft spot for animals. As a matter of fact, she is a spokesperson for PAWS, a.k.a. the Philippine Animal Welfare Society.
So you can only imagine how well she treats her pets! One of her dogs is Yogi Bear, a German Shepherd who can be seen in the photo looking absolutely chill as the air conditioner in the room cools him down. Pinoys, you may have to settle with your electric fans until Heart adopts you as her pets!
Rocket
Many Filipinos just want someone to love and cuddle with, especially in times of sorrow and sadness. Unfortunately, most of them fail to find their special someone.
But look at Rocket the dog. He seems a little sad in these photos but celebrity Yassi Pressman was there to save the day!
Dog spa
Do you wish to have a relaxing massage or spa to relieve you of your stress and anxiety? No, you can't, but these dogs definitely could.
READ ALSO: These 4 spots on your body can affect your weight and metabolism. Check it out! Keep on rollin'
Are you tired of riding trains, taxis, jeepneys and trikes to get to your destination? Do you want to finally have the car of your dreams? Maybe you can ask this dog how to get one.
Eat all you can
Many Filipinos desire to dine at an eat-all-you-can restaurant. The thought of putting as much food as you can on your plate and in your stomach is tantalizing to people.
Unfortunately, many Pinoys do not have the budget to do so. Many Filipinos do not even have the budget to eat three full meals a day. This dog does not have that problem at all.
A day at the beach
Dreaming of going away for a while, taking a vacation, and spending some time at the beach? Pay your bills first. These dogs have no such problems because their owners handle that for them.
Do you think that it is unfair that many pets have a more comfortable life than many Filipinos? SHARE these photos with your family and friends!
READ ALSO: 7 times Pia Wurtzbach went Savage AF
Source: Kami.com.ph