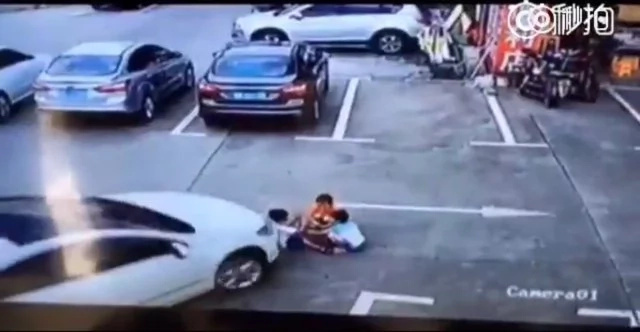 - In China a woman accidently ran over three kids that were playing in a parking lot
- The woman was distracted by her phone and didn't notice the children in front of her car
- Two of the children are in a stable condition while one is still in a coma
Another shocking video comes to us from China.
Chinese social media is raging over a woman that ran over 3 children in a parking lot while talking on her phone.
This Saturday a woman was driving in a parking lot in Shenzhen and accidently rolls over three children playing in the lot. Eyewitnesses at the scene confirm that the woman was on her phone when the tragedy happened.
The children were instantly rushed to the hospital. Reports indicate that two of the children are in a stable condition, while one is still in a coma.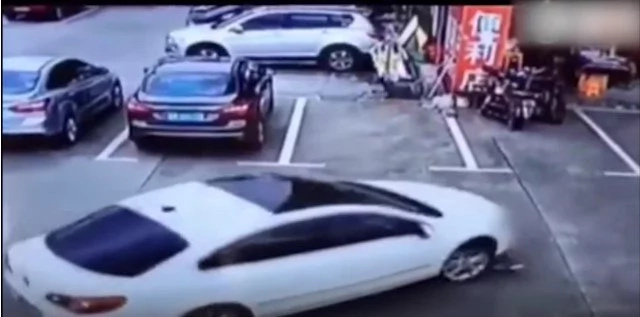 READ ALSO: Shocking footage of a barbaric game played by prisoners
Many on Chinese social media argue that the careless driver isn't the only one to be blamed. The parents of the children that allowed them to play on the busy parking lot are just as guilty as the driver.
"To be honest, even if she wasn't looking at her cell phone, it's not certain that she would have seen these kids. The parents should take responsibility," wrote one user on Chinese social media.
Another user added: "The parents of these three children have ruined the driver's life."
READ ALSO: Contestant for Australian TV show almost killed by huge python 
READ ALSO: 2-year-old toddler is trying to wake her overdosed mother
Source: Kami.com.ph