- A video of a man supposedly protesting in the streets who was killed in an electrocution incident has gone viral
- The video features the man who climbed up in an electric post to get the attention of people who are also protesting
- The video uploaded on Facebook now has thousands of views from netizens who reminded everyone about the importance of thinking about the outcomes of our actions before doing it
The right to be able to air one's grievances about government policies is guaranteed by guiding principles of any liberal democracy.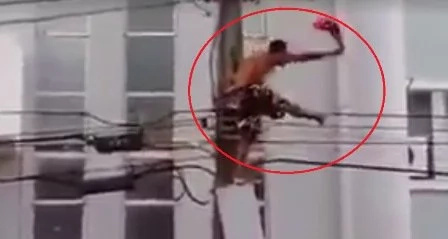 The ability to be able to protest is an integral part of a healthy working democracy where people value differing opinions from people on the ground.
As a result, legislators or lawmakers are able to identify the key issues to be able to make a balanced compromise of interests.
READ ALSO: Heartbreaking video captures the moment a child is trying to wake her overdosed mother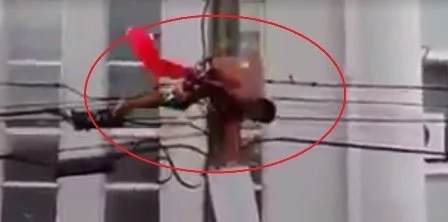 In areas where minorities are given the ability to participate, laws are expected to cater to various interests. Even if majority rules, in democracies, minorities should be protected at all costs.
This is why people are allowed to critique the policies they see to be problematic. While sometimes protests should be granted permits, there are people who go beyond what they're supposed to do.
Sometimes, such actions result to unexpected incidents. In other cases even, not thinking about our actions could lead to death. This is exactly what happened to this man.
READ ALSO: Iba si Colangco! House probe witness allegedly stages concert for De Lima's benefit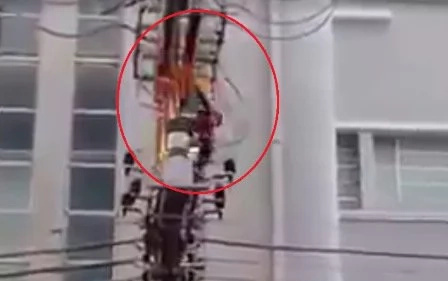 A video of a man supposedly protesting in the streets who was killed in an electrocution incident has gone viral. The video features the man who climbed up in an electric post to get the attention of people who are also protesting. The man then hit a live wire which led to the incident.
The video uploaded on Facebook now has thousands of views from netizens who reminded everyone about the importance of thinking about the outcomes of our actions before doing it.
RELATED: Saksakan sa Tondo! Notorious drug addicts engage in deadly knife fight
Source: Kami.com.ph