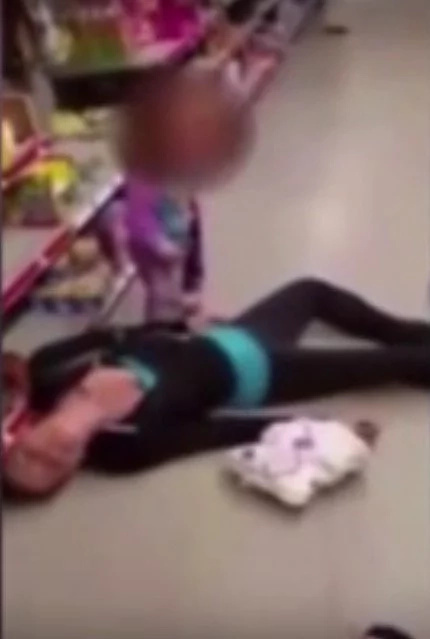 - Harrowing footage was captured in a store of how a two-year-old toddler is crying and trying to wake up her overdosed mother
- The toddler is shaking and dragging her unconcious mother 
- Reports indicate that hte mother probably overdosed on heroin or fentanyl. She will be charged for her behaviour. The child is currently in custody.
Video caught on a mobile phone in a Family Dollar store in Massachusetts is breaking everyone's hearts.
In the video 2-year-old girl is trying to wake her mother who fell unconscious in a shopping center. The toddler shakes and drags her unresponsive parent in an attempt to wake her up.
READ ALSO: Horrifying moment a pilot almost decapitated by another plane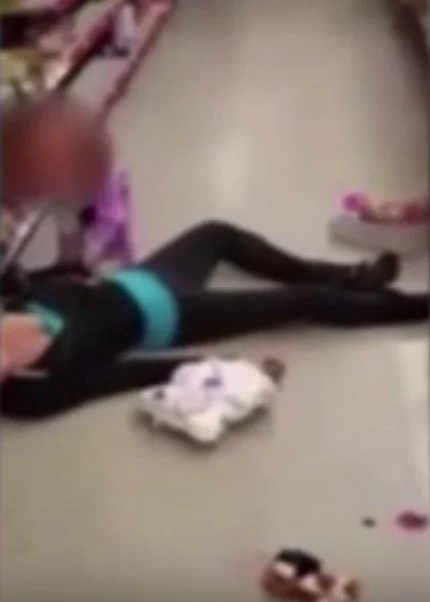 Police reports indicate that the mother had overdosed on either heroin or fentanyl.
In about 10% of all cases of drug overdose police find that children are present. The mother will be punished for her actions and will be charged for endangering her child.
Currently, the two-year-old is in protective custody.
READ ALSO: Shocking footage of a barbaric game played by prisoners
READ ALSO: Teacher vs Teenager fight shocked the internet
Source: Kami.com.ph