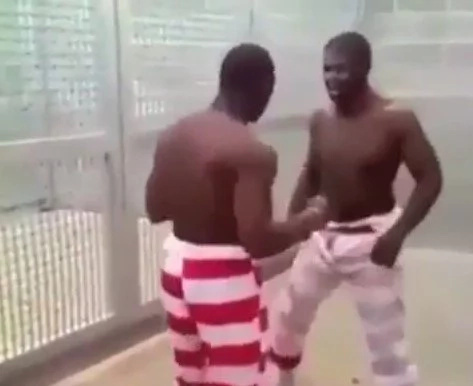 - Footage from a smuggled mobile phone shows us a cruel game that inmates play
- Two men hit each other in the chest until one backs out
- The following video shows the weird and brutal game in action
It is known that inmates often smuggle in mobile phones into jails. Life behind bars is often brutal and the locked up sociopaths often come up with cruel games to kill time.
The following video captures the moment a group of inmates smuggled in a mobile phone and recorded a brutal prison game.
READ ALSO: Crazy Russian guy's favorite musical instruments are his guns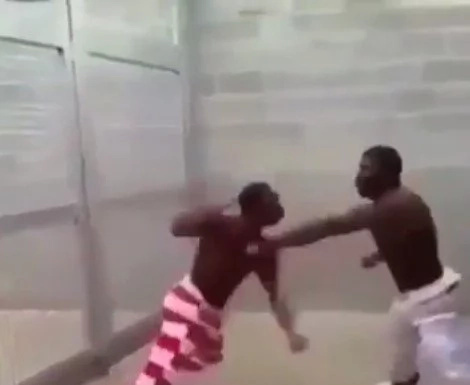 The game consists of two prisoners swinging their fists at each other's chests until one backs out.
In the video two inmates, one much larger than the other, punch each other in the chest relentlessly. It doesn't take long for the smaller inmate to back out from the pain. We can also hear other prisoners cheering on the contestants to keep on fighting in the background.
Despite the games cruelty and high chance of getting a physical trauma it seems that the inmates are quite friendly and good-natured toward each other in the video.
Watch the weird game that is played in prison in the following video:
READ ALSO: Teacher vs Teenager fight shocked the internet 
READ ALSO: Horrifying moment a pilot almost decapitated by another plane
Source: Kami.com.ph