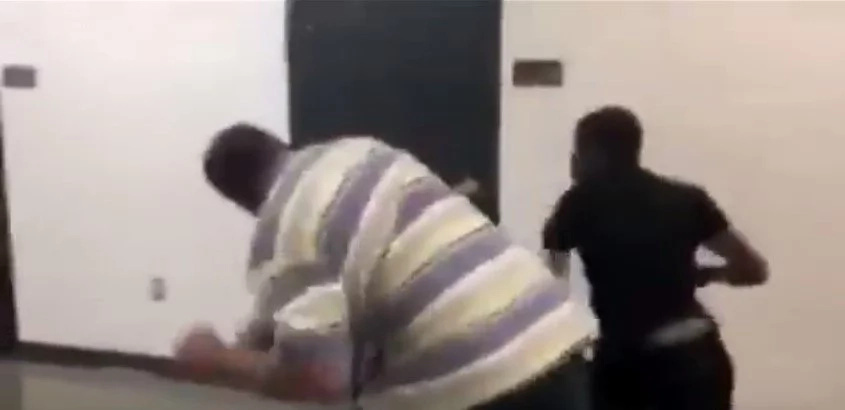 - In the follwonig video a teacher and a high school student are trading blows in a school hallway
- Other students watch and record the fight between, while the teacher tries to stop the aggressive teenager
- The video was filmed in a Philadelphia high school. There is currently no other information
In the following video a teacher and a high school students are seen trading blows in a Philadelphia high school.
The young student attacks and runs back while the teacher tries to stop him, while other students just stand there and watch.
The video ends as the student stops fighting and begins verablly insulting his teacher saying: "It's not right! You're a grown man!"
A young girl pleads in the background: "Tommy Help! Tommy, we need help!"
READ ALSO: Jack Russell terrier fights of 3 lion cubs that are after his lunch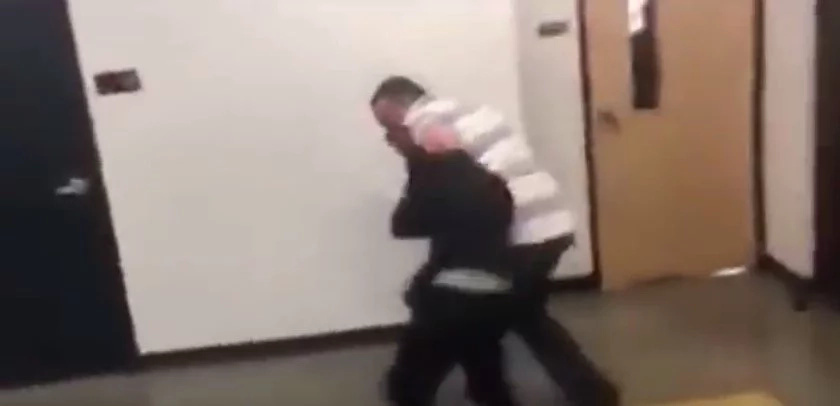 Students report that the fight began after a verbal argument between the student and the teacher. The student became agressive and the teacher left the classroom to seek help, however he was confronted in the corridor by the student.
"So he pushed him and [the teacher] pushed him back and then the kid just swung on him," said a witness.
Additional reports indicate that the pedagogue suffered a wound in the fight that required stitches.
"You don't fight your teacher. I come from the old school. We did not fight our teachers. We did what we had to do and we did what we were told to do," said a parent.
Currently, the School District of Philadelphia is investigating the fight.
READ ALSO: 8-year-old skateboarder from Japan is driving the internet crazy
READ ALSO: Crazy Russian guy's favorite musical instruments are his guns
Source: Kami.com.ph