- Senator Antonio Trillanes IV urged Duterte supporters to open their eyes and to not be carried away with their idolatry for the President
- Trillanes likened Duterte to German dictator Adolf Hitler while his supporters are a 'cult'
- The remark of the Senator came after the controversial ouster of De Lima as chair of the Senate committee on Justice and Human Rights
The aftermath of the controversial ouster of Senator Leila de Lima as chair of the Senate committee on justice and human rights made Senator Antonio Trillanes IV to appeal to the "blind" supporters of President Rodrigo Duterte to open their eyes.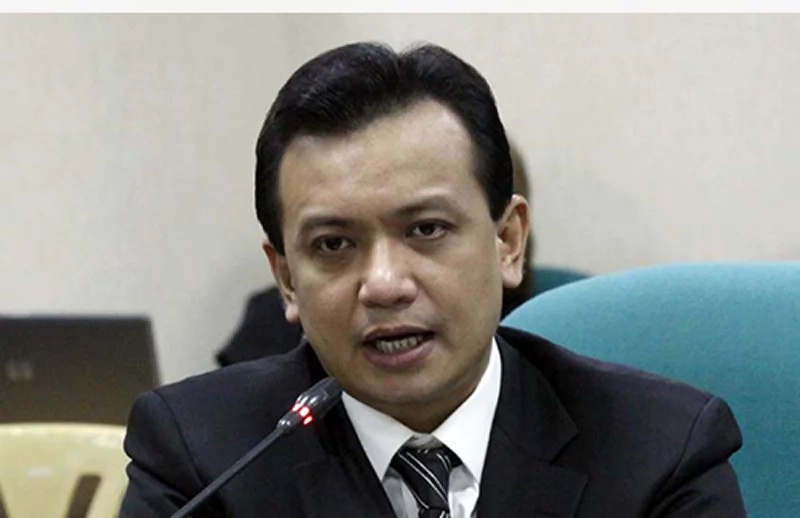 Trillanes urged the supporters of Duterte, whom he referred to as a "cult" to stop being carried away with their idolatry for the President.
"Things are moving fast. I just would like to appeal to the people to open their eyes. Let's not be carried away with idolatry and their blind followership to President Duterte. We should re ready and vigilant for ant excesses of the abuse of authority," Trillanes said.
READ ALSO: Nangyayari ulit! Martial Law victims see Marcos atrocities in Duterte's bloody drug war
The senator was also controversial this week by turning off the microphone of Sen. Alan Peter Cayetano while he was talking,
When asked if Duterte's followers are blind, Trillanes also likened Duterte to the German dictator during the Second World War by saying, "Yes I believe so. And it's a cult following much like what Hitler had back in the 30s so it's very scary."
As for what will happen now after De Lima's ouster, Trillanes said that he would continue fighting for what is right while standing on his moral high ground.
READ ALSO: Furious Duterte tells EU 'F*ck you!' for criticizing drug war
Moreover, Trillanes defended himself by saying that he is not an "obstructionist" for he has no any intention of stopping Duterte's war against illegal drugs.
"I'm just asking the law enforcement agents to do it properly. You arrest individuals, you don't kill them because we're here as public servants to protect and serve the people," he explained.
The ouster of Senator De Lima as chair of the said Senate committee was voted 16-4. Many of her co-Senators said that De Lima was ousted due to her biased and anti-Duterte stance.
READ ALSO: Di pwede tsismis! Senator condemns online efforts to rewrite Martial Law facts
Some senators who voted to oust De Lima include Senators Pimentel III, Sotto, Poe, and Pacquiao.
Meanwhile, Trillanes and Recto, who are both members of the minority bloc, chose to abstain.
Source: Kami.com.ph