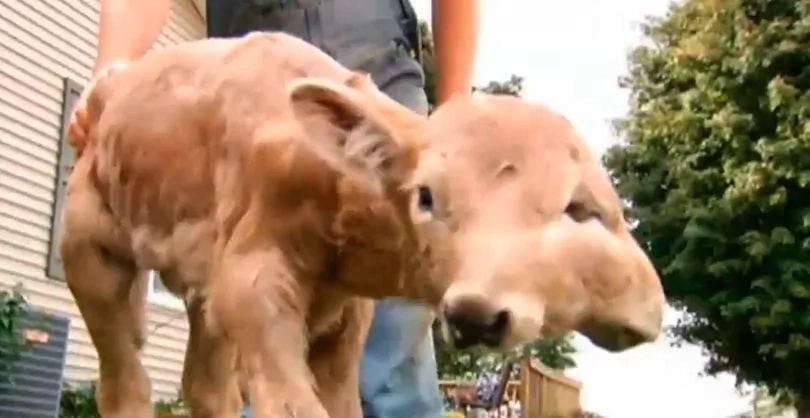 - A two-faced calf was born in Kentucky
- The cow has two noses, two mouthes, four eyes and can walk
- However, the farmer is unsure how long the deformed cow will live 
A cow with two faces was born on a farm in Kentucky.
The calf has two eyes but can only blink two. The cow also has two faces and can walk on all four legs, although with some trouble. In addition, it can move its mouth separately.
The farmer at first thought that it was just twins lying close together however he was shocked when he stepped closer.
READ ALSO: Jack Russell terrier fights of 3 lion cubs that are after his lunch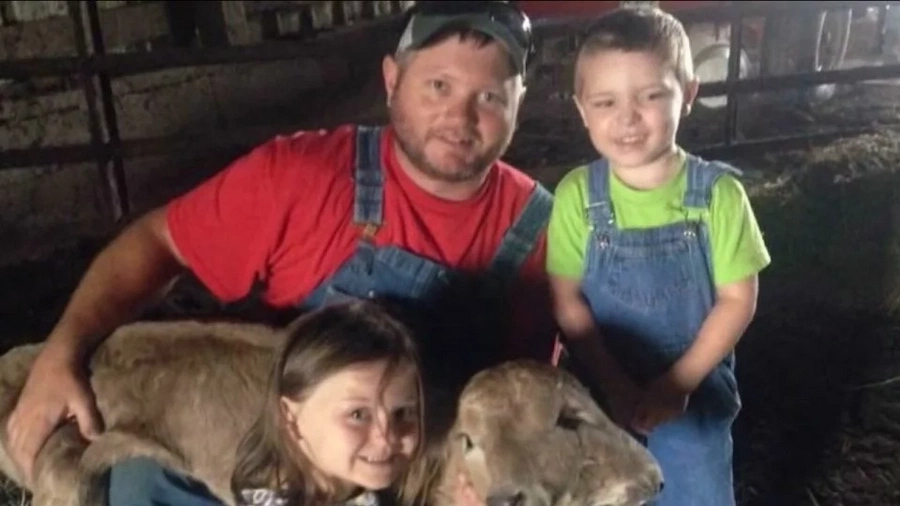 He said: "From a distance, I thought I had twins lying together. I saw two noses. I thought it was twins and then when I saw her, I was just completely blown away."
He has decided to name the calf Lucky.
The farmer is unsure on the deformed cow's health. He adds: "I'm just thinking, 'How many days do we have?' and I mean, it's a blessing that we get to go through this with our children and our family and it's just something unique and rare."
READ ALSO: Horrifying moment a pilot almost decapitated by another plane 
READ ALSO: Crazy Russian guy's favorite musical instruments are his guns
READ ALSO: This little monkey has insane amounts of SWAG
Source: Kami.com.ph