People who lived and were living testaments during the dark period in the Philippine history surely has their own stories to tell.
Today, in commemoration of the 44th anniversary  of the declaration of Martial law, victims also look back to the most terrifying and ugliest stage of their lives.
From rape stories to inhumane torture, here are some of Martial Law's horrifyingly untold stories that cannot be found in pages of our history books.
@shakirasison: #RPNonFiction My father said if you want to be a writer you have to be ready to either get bribed or get killed. We studied science instead.
@AihRealMonsters: My grandfather hid in a hollowed out tree trunk for a day as they were dragging out people from his village in the province. #RPNonFiction
@GJofManila: UP history professor told me about this nun who protested during martial law. she was abducted & forced to BJ five soldiers #RPNonFiction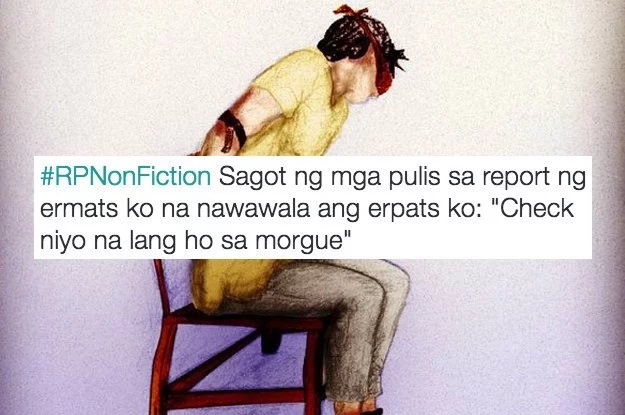 READ ALSO: Duterte encourages peaceful commemoration of bloody Martial Law
@isko_algorithm: #RPNonFiction Isa sa paraan ng pagtorture ay pagpapasok ng tingting sa butas ng ari ng lalaki. Sarap no?
@MaoiArroyo: My teacher can never have children. She was repeatedly raped during Martial Law, once with a broomstick, once with loaded gun. #RPNonFiction
@PacoSarmiento87: My lola, with her hands held tight by a couple of military men, was forced to write down "Marcos" during '86 Nat'l Elections #RPNonFiction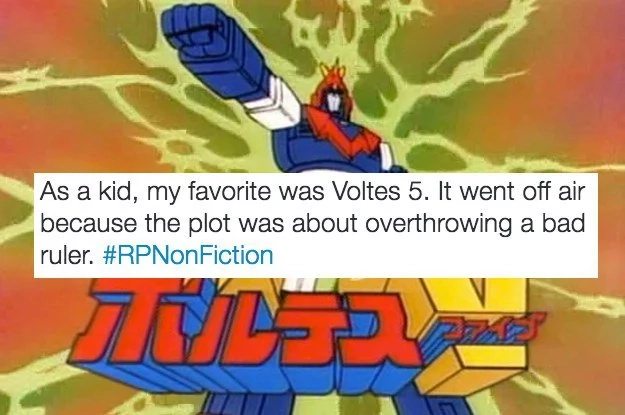 READ ALSO: Di pwede tsismis! Senator condemns online efforts to rewrite Martial Law facts
@MsAnneAngeles: My mom was just 10 years old when her dad was shot straight in the head during Martial Law.#RPNonFiction
@ani_risa: Tatay's 1982 autopsy shows 9 gunshot wounds, most fired close range- 5 chest & stomach, 2 right arm, 1 on each leg #RPNonFiction #NeverAgain
@SteeeveJogs: #RPNonFiction "They were ordered to dig their own graves. The last thing they heard was the sound of gunfire." -Grandma's martial law story.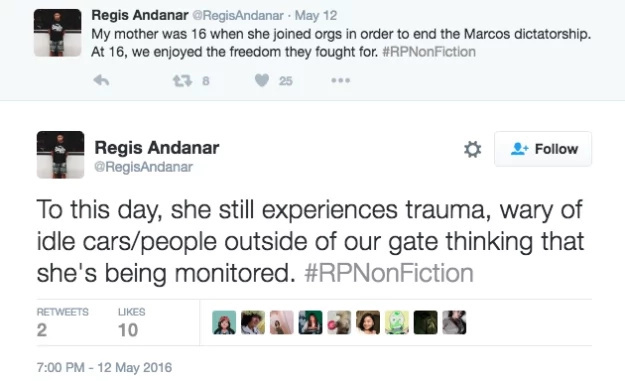 READ ALSO: Martial Law: 'Worst period in our economy'?
Source: Kami.com.ph