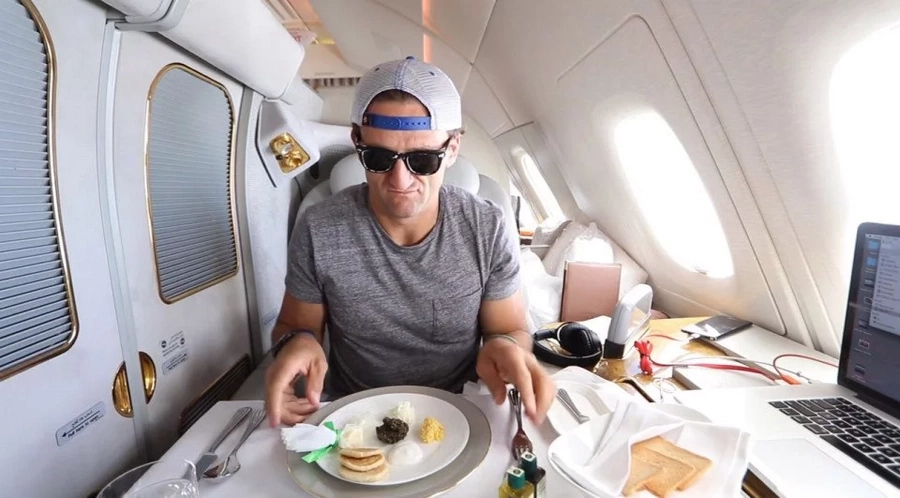 - Youtube vlogger Casey Neistat got upgraded from business class to first class for his flight from Dubai to New York City
- He was shocked by how lush the service first class passengers are provided with
- Take a tour with Casey and witness the luxurious first class seats in a video that is going viral across the internet
Vlogger Casey Neistat was upgraded from his business class ticket to a first class ticket for his flight from Dubai to New York City by Emirates Airline.
However he never expected that the service for first class passengers was so out of this world.
The ticket for a first class seat on Emirates Airline costs a whopping $21 000. When he boarded the plane he was shocked by how lush the first class was.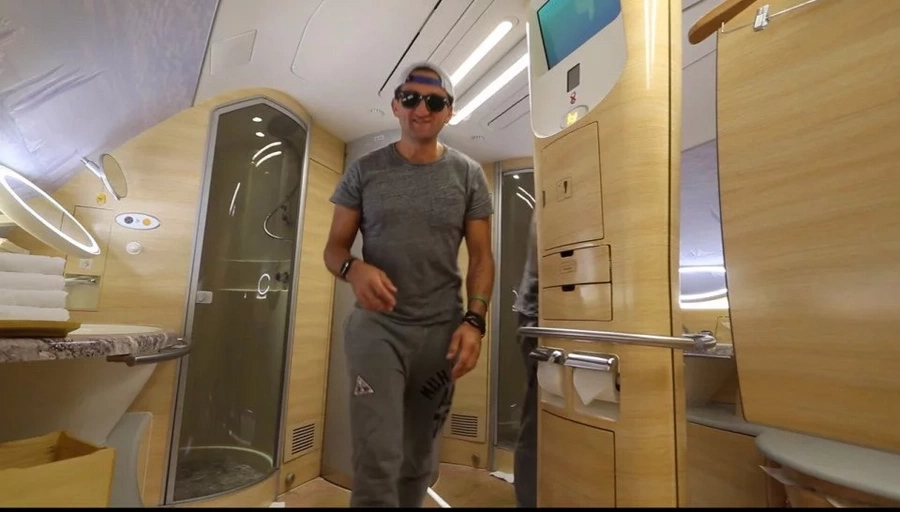 READ ALSO: Jack Russell terrier fights of 3 lion cubs that are after his lunch
First cast passengers get an individual pod with a sliding door, a menu to order whatever you want, a large flat screen TV and a motorized fridge with alcohol.
The vlogger opted for a caviar snack on his flight. After that he gets cozy ready for sleep and admits: "This is more comfortable than my bed at home, it's so cosy."
First Class passengers can even reserve a shower spot on the plane!
Take a peak at what first class passengers get on Emirates Airline here:
READ ALSO: Crazy Russian guy's favorite musical instruments are his guns
READ ALSO: This little monkey has insane amounts of SWAG
Source: Kami.com.ph