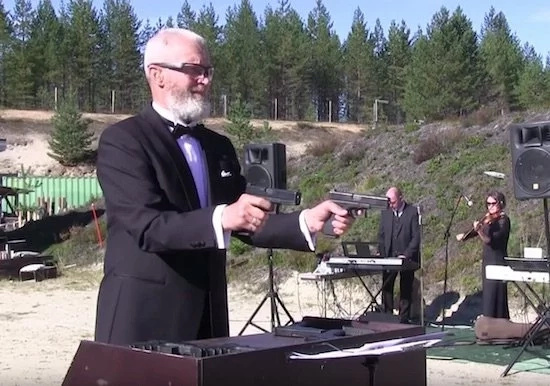 - A cool video has surfaced on the internet
- In the video a Russian guy is playing a new instrument called the 'metallophone.' The metallophone consists of keys similar to the xylophone, but instead of ringing the keys with a stick he uses two pistols
- The skills of the russian gunman is incredible as he plays a medley of well known songs accompanied by a small band
This crazy Russian guy came up with a cool new musical instrument called the metallophone. It's just basically a xylophone that you play by shooting at the keys with guns.
It seems the man in the video is a true master of the instrument. He shoots two guns akimbo at the large metal keys of the instrument plucking notes with bullets.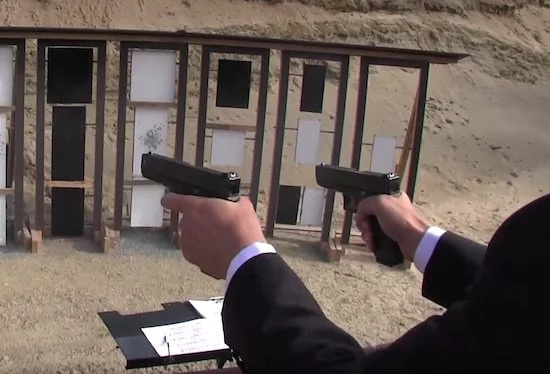 READ ALSO: This girl was caught with her pants down taking butt selfies!
In addition a couple of instruments are played by a nearby band next to him and the effect is amazing.
Watch his crazy skills in the following video:
READ ALSO: This little monkey has insane amounts of SWAG 
READ ALSO: Jack Russell terrier fights of 3 lion cubs that are after his lunch
Source: Kami.com.ph