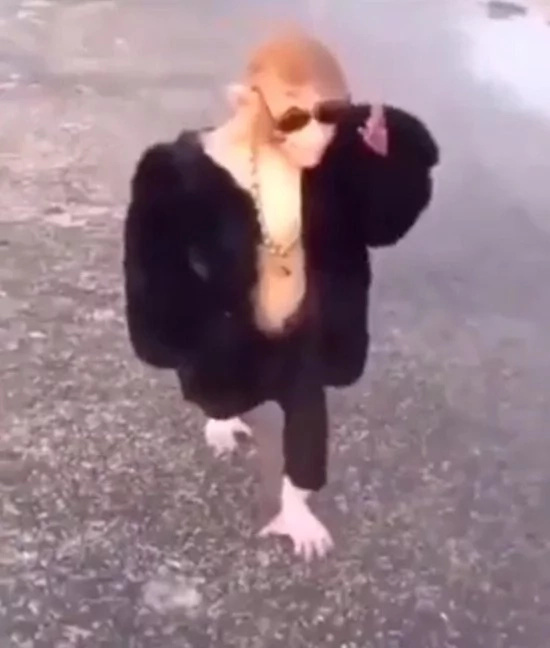 - A video of a little monkey with a ton of swag is going viral across the internet
- In the video the monkey wears a pimp-style fur coat and Ray Bans and walk like a rapper
- Watch the hilarious short video of the monkey with too much swag here
This little monkey is driving the internet crazy with its insane swagger.
The cute monkey has a little fur coat and little Ray Bans like a rapper or a pimp. It seems this little baller monkey just breathes swag.
The monkey even nails the walk. It looks like it has two big booty supermodels that follow it everywhere around and blasts rap music from a Lamborghini.
READ ALSO: Jack Russell terrier fights of 3 lion cubs that are after his lunch 
READ ALSO: This girl was caught with her pants down taking butt selfies!
READ ALSO: Shocking footage of how a diver was attacked by a giant shark
Source: Kami.com.ph