Tagaytay restaurant serenades customers with eating 'Bulalo'
- A video of a restaurant in Tagaytay serenading its customers while enjoying a bowl of hot Bulalo soup has gone viral
- The video features the singers in their custumes singing various songs to customers who are visiting the place which is known for its low temperature
- The video which was uploaded on Facebook now has thousands of views and shares from netizens who wanted to experience the same reward
Filipinos love food. This is why, the food business in the country is booming. Not only do we eat for the sake of our body functioning well, we also eat as a form of reward to ourselves.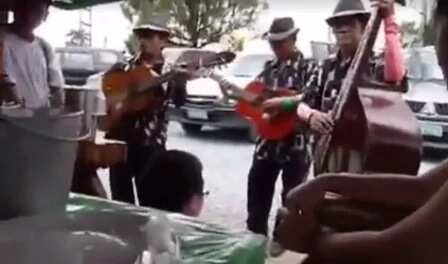 This is why, while there are usual restaurants we go to for out regular meals, we often have a sacred place where we reward ourselves with mouth-watering dishes once in a while.
Being a developing country, even when it comes to food, there's a divide between people who belong to the upper class and the lower class.
READ ALSO: #Nakakatakot: Innocent little girl almost falls to death while playing at tall building's window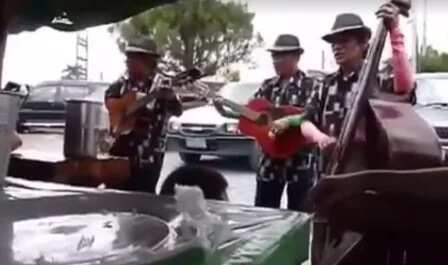 While we see financially well-off people in fancy restaurants enjoying their expensive meals, the presence of cheap karenderias all over the country is also a reality of life.
In there, you get to spend on decent meals in a much lower price. This is pretty much palatable to students or to those who are working but cannot afford to pay extra for their meals.
In some cases, meals have become a status symbol in the country. Thus, the presence of food bloggers on various social media websites or applications.
READ ALSO: Can an octopus escape a closed jar?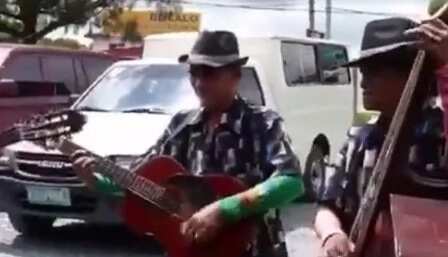 But sometimes, no matter how expensive the food may be, we still choose to reward ourselves for our hard work. Besides, you work to be able to eat, why deprive yourself of things that will make you and your tummy happy? But there will be a major shift in your decision-making with price versus what you get once you experience a good food matched with good music.
A video of a restaurant in Tagaytay serenading its customers while enjoying a bowl of hot Bulalo soup has gone viral. The video features the singers in their custumes singing various songs to customers who are visiting the place which is known for its low temperature.
The video which was uploaded on Facebook now has thousands of views and shares from netizens who wanted to experience the same reward.
RELATED: Meet the girl who looks like a sweet huge doll. That's how she walks the streets and dresses up for work!
Source: KAMI.com.gh