Unidentified girl, 13, suffered severe necrosis from a snake bite
This horrific picture shows a young girl's leg that has shriveled and turned completely black after being bitten by a snake.
The snake's venom caused severe necrosis – the premature death of cells. This caused the tissue in her leg to die, leaving it withered and rotten.
READ ALSO: Giant pythons fight each other in front of a little girl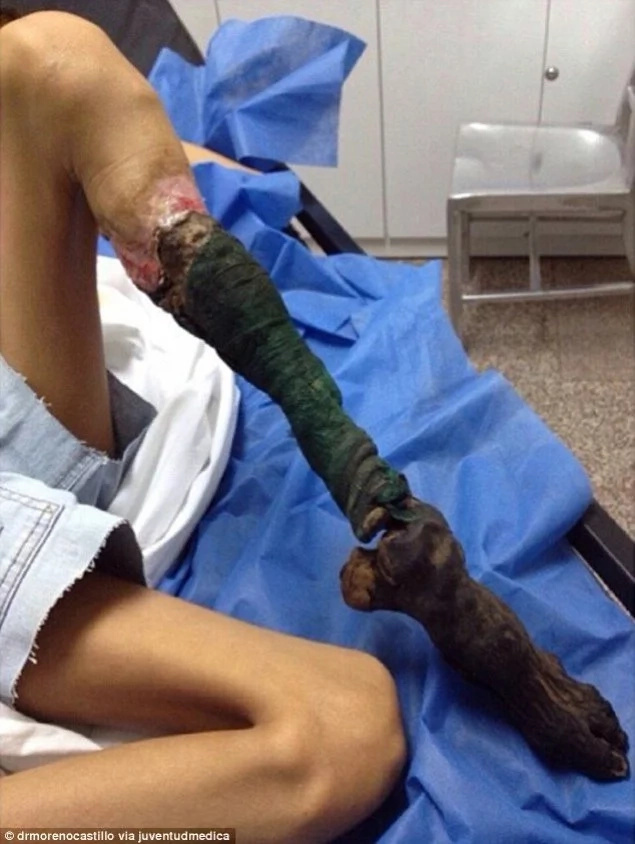 The whole leg of girl shrivels and rot. The lower portion of the leg became black. Snake's poison was spreading up and her body started showing the signs of muscle wastage.
A month later she was eventually brought to Carcaras, Venezuela,for medical treatment.
READ ALSO: Cat fights snake while it's being eaten alive by huge toad
One doctor, who has seen the photograph, told MailOnline the girl will need her leg amputated but is still likely to die from the snake venom.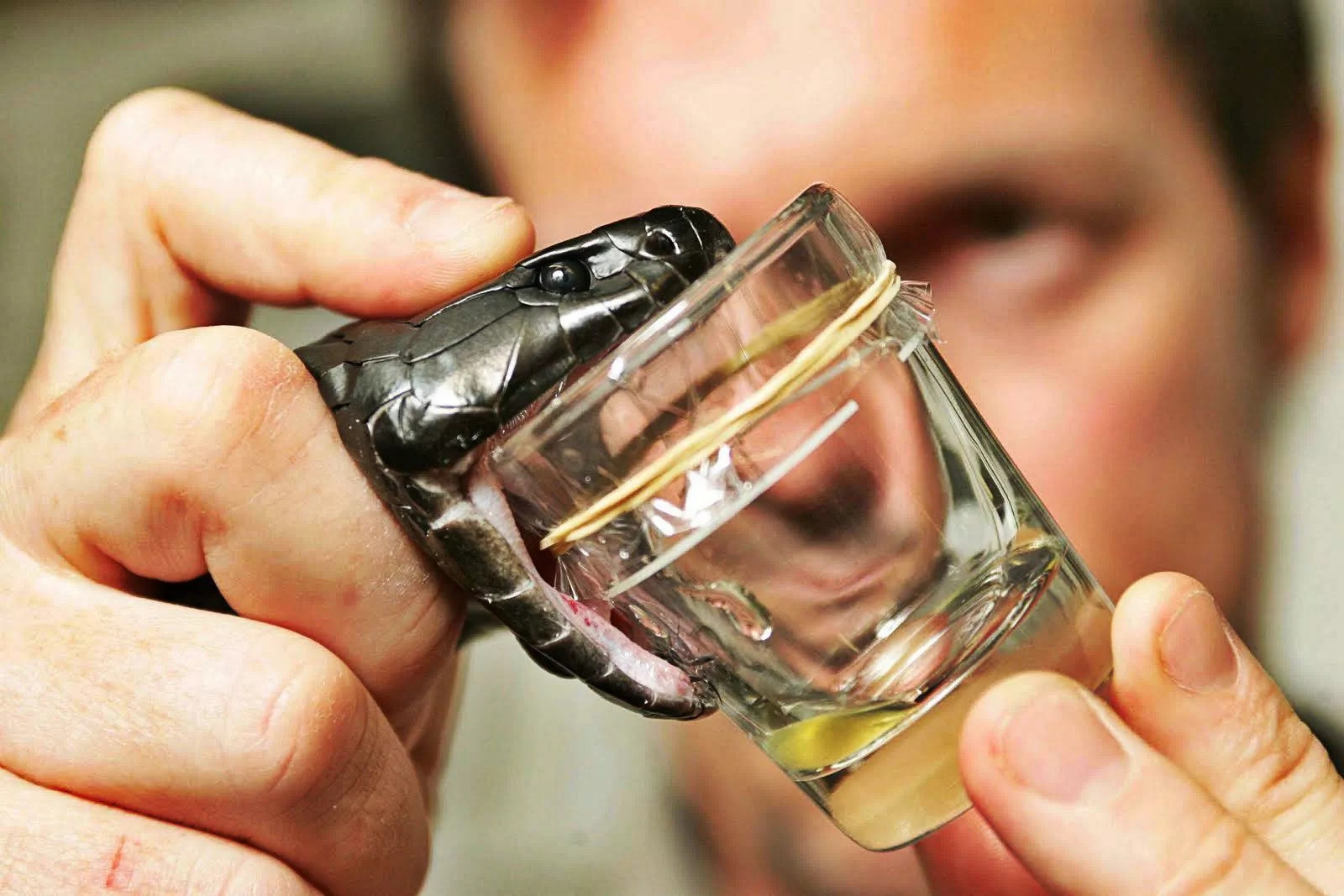 The girl's death resulted in rhabdomyolysis, the rapid destruction of skeletal muscle. This case shows how important it is for new anti-venom discoveries.
READ ALSO: Spider traps a huge snake with its web, and it's stunningly epic!