Teen girl beats the hell out of a guy for bullying her online
Barely he knew this girl got some real MMA skills.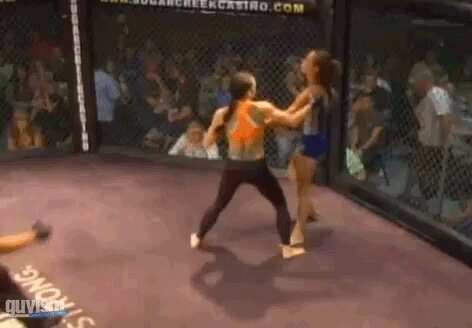 The incident occurred at a high school in California's Sonoma Valley.
Apparently the fight began because the boy had been talking bad things about her on Facebook. So it ended up being a case of cyber-bullying that got a little too real.
READ ALSO: Video of crazy girls fighting with each other using their bags and high heels
The school's administration sent home a letter to families regarding the incident stating "comments were posted about the incident containing inaccurate information and by persons not having firsthand knowledge."
READ ALSO: Teen girl mercilessly beaten into the ground by all-girl gang
Source: KAMI.com.gh